The fans have spoken and with 27,000 votes, North's heritage-inspired V jumper (option 2) was the hands-down winner collecting almost 42 per cent of the supporters' voice.
The club and its apparel partner, Canterbury, sought inspiration from the Roos' first ever VFL jumper to create a new alternate guernsey for 2018.
The winning design polled 11,239 votes compared to the runner up 1990s throwback with 9,568 votes at 35 per cent.
North first donned the V in 1925 - its inaugural year in the VFL - a season it wore the famous royal blue and white for the first time.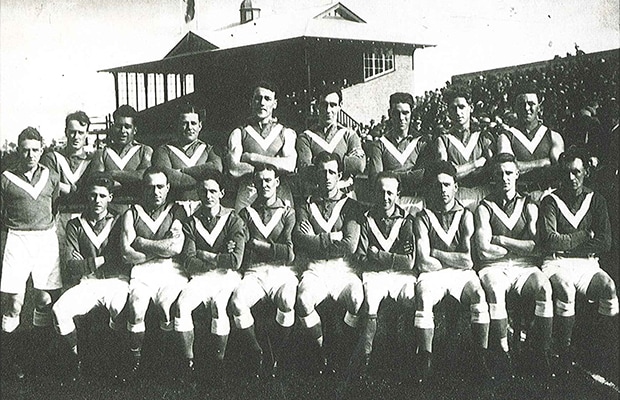 North Melbourne's 1925 team.
It was eight years before the club adopted the royal blue and white stripes.
In 2003, North wore a V-inspired design in Heritage Round, before again using inspiration for The North Story strip in 2005.
The 2003 team in Heritage Round.
Keeping within the guidelines of an alternate strip, the Roos will wear a predominantly white guernsey with a blue V for its pre-season matches from next season.
The club's new logo will be embossed in the background, while the back will feature the Victoria Amat Curam NMFC motto.
The new design will be available for purchase from The Roo Shop.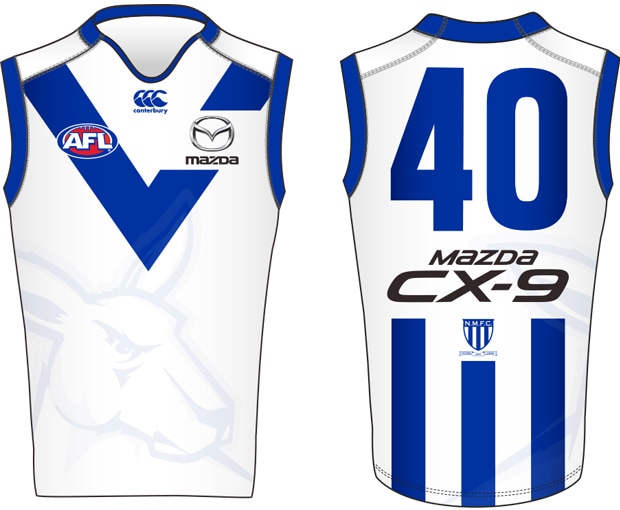 North's 2018 alternate guernsey.