On Sunday 9th July, The Huddle hosted over 150 international students who descended on Arden Street to broaden their knowledge about Australian Rules Football and the North Melbourne Football Club.
Students from Asia, South America and Europe had a day to remember as they learnt all of the basic skills native to the game. For most of them it was their first time ever holding a football.
"Being part of this day, and seeing first-hand the excitement on our participants' faces as they picked up a football for the first time is what makes it special. Regardless of cultural background football brings people together and offers a sense of belonging. We love introducing people to the game through our Welcome to AFL sessions," explains Zac Read, Schools and Community Engagement Manager at the North Melbourne Football Club.
Following the session, the participants attended Etihad Stadium to watch North Melbourne take on Fremantle. Upon arrival, the students received a hat and a flag allowing them to represent their newly adopted team with pride.
A trip to the football wouldn't be complete without some Aussie food - a special thank you to North Melbourne Football Club Membership Partner, Powershop, who also provided pie and soft drink vouchers to all who attended.
The Huddle's Welcome to AFL is a group participation activity that provides newly arrived participants with the opportunity to learn the basics of Australia's native game. The Huddle provides an open, accepting and safe environment for young people from different backgrounds to come together.
For more information about The Huddle email huddle@nmfc.com.au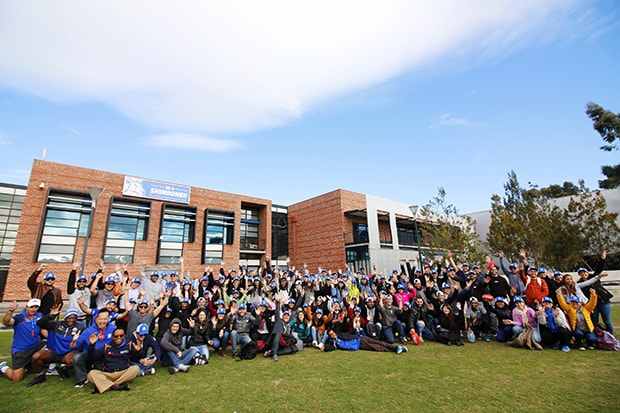 Photo by Jiachang Wang