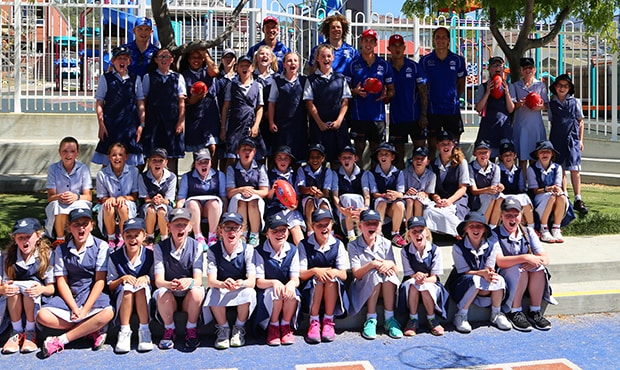 North Melbourne's junior fans will get an extra opportunity to see their favourite stars in Tasmania next year.
Following the Roos' JLT Series match against Melbourne on February 24, the players will stay two extra days for the AFL Community Camp.
Tassie local Ben Brown can't wait to get back to his home state Tasmania, not only for the game, but to engage on a grassroots level.
"I'm really looking forward to it, it's a great opportunity for us to give back to the community," Brown said.
"Our support in Tasmania is not something we take for granted. We've developed a great relationship with Tasmania and love seeing and spending some time with our fans down there."
North players will visit numerous schools across Tasmania, with players based in Hobart, Launceston and Devonport.
AFL General Manager Game Development, Andrew Dillon, said the AFL Community Camps are an essential part of the AFL calendar.
"The AFL Community Camps allow us to give back to the community for their love and support of our game," Mr Dillon said.
During the 2017 AFL Community camps, 120,363 school students had visits from AFL players with 742 schools being visited. 6,070 children participated in AFL super clinics, 2,668 people were visited in aged care/hospitals and funds were raised through official functions to assist local junior community football programs.
The AFL Community Camps started in 2003 and so far, have reached a total of 1,238,641 students across 6,615 school visits since the program's commencement.