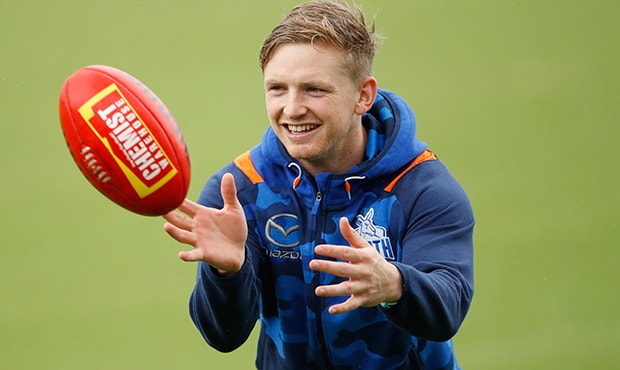 Fans will have the chance to see all the North stars and the new recruits in action, during a special open training session on December 22.
The team's final run of the year will be held just three days before Christmas, with supporters invited to Arden Street for the morning session.
Training kicks off at around 10am, with the Peninsula Ladies serving up their famous sausage sizzle and a special appearance from Kanga.
There'll be giveaways for the kids, as well as autographs and photos with the players when they leave the track.
Before and after the session, don't forget to visit The Roo Shop to check out some great Christmas promotions and specials, and grab a last minute gift for your loved one.
And of course, Santa will be there!
What: North Melbourne open training
When: Friday, December 22 – 10am-12.30pm
Where: Arden Street
Please note: Parking around the Arden Street facility is extremely limited. Please arrive early or utilise public transport to avoid disappointment.
Please stay behind the fence for training and the signing session.