The North Melbourne AFL squad, combined with members of the North Melbourne VFL squad have engaged in their first match simulation of the 2018 pre-season.

The session was only approximately 30 minutes in length, but was full of intenisity under the warm Melbourne morning sun.
Check out the best photos from the session below.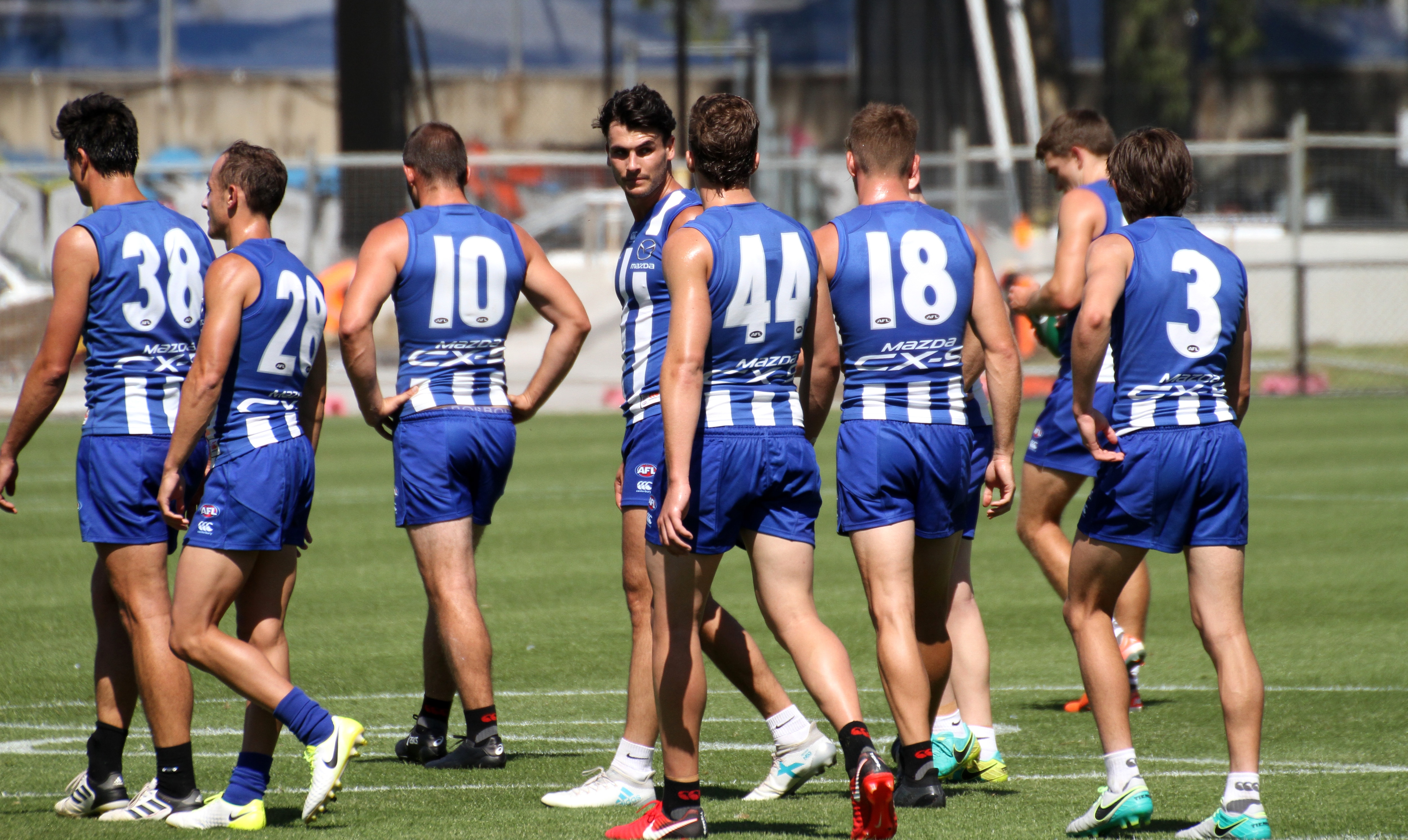 The 'Blue' team walk off the pitch post-match.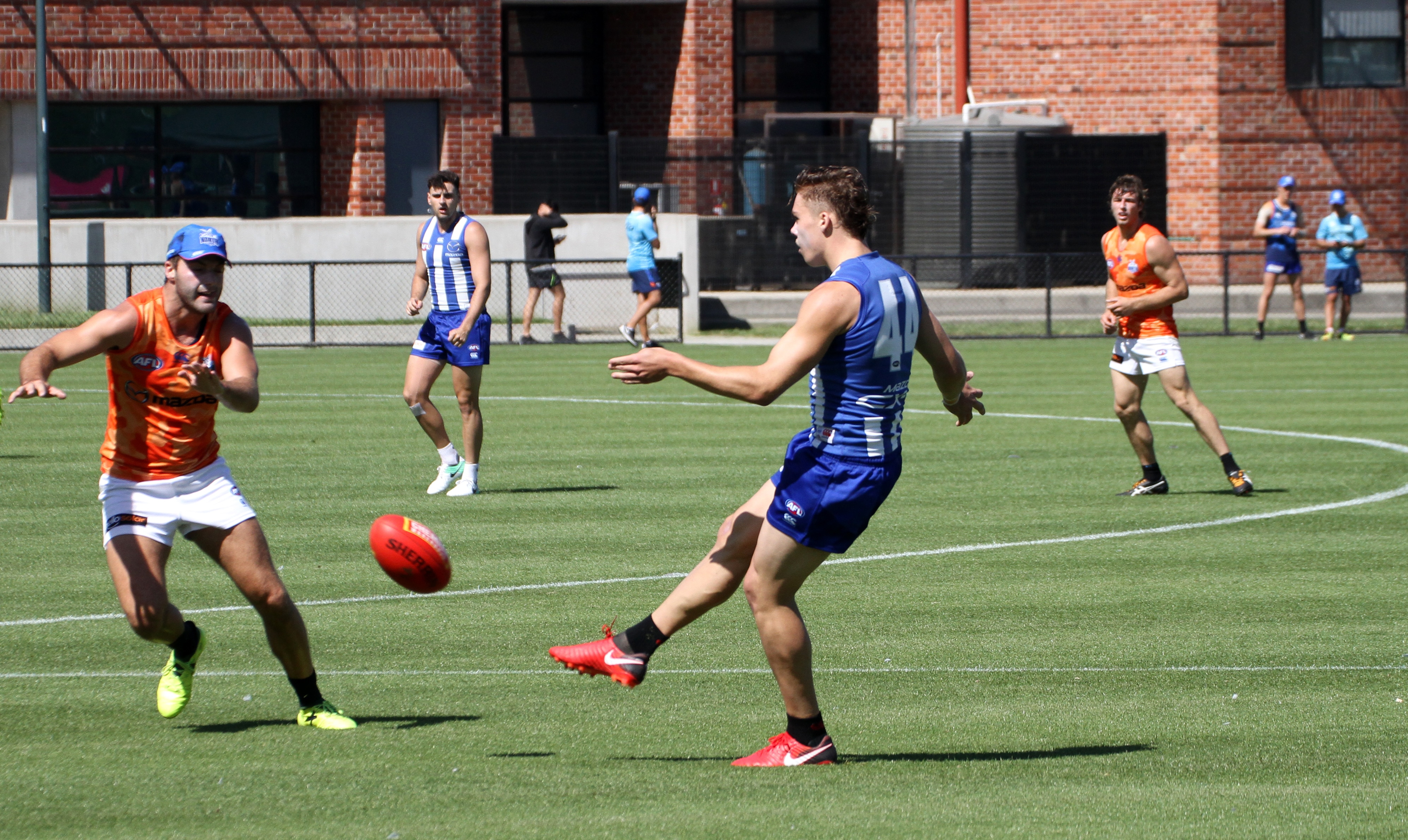 Cam Zurhaar looks to avoid Luke McDonald and hit a target.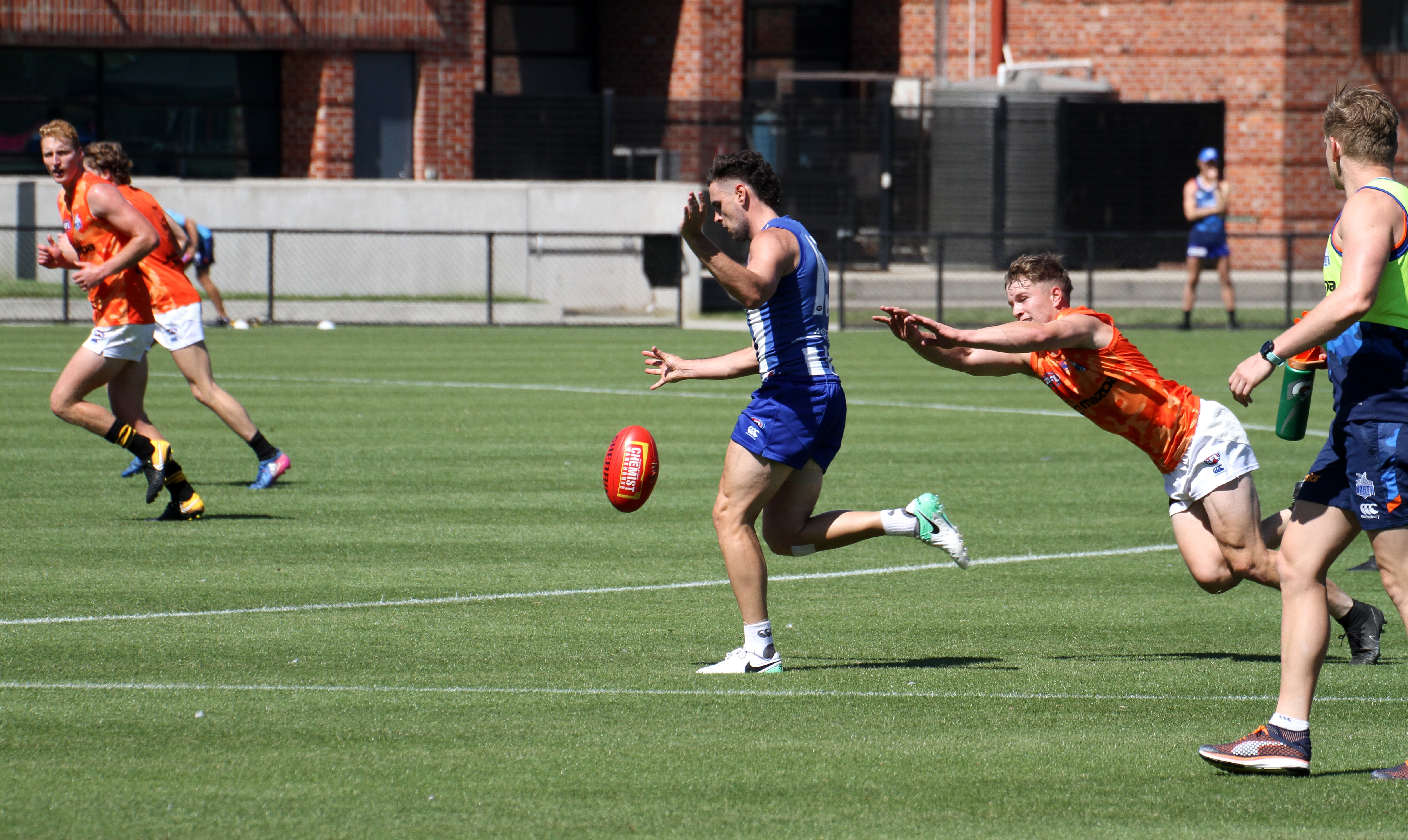 Paul Ahern escapes an attempted tackle, as waterboy for the day, Jack Ziebell, watches on.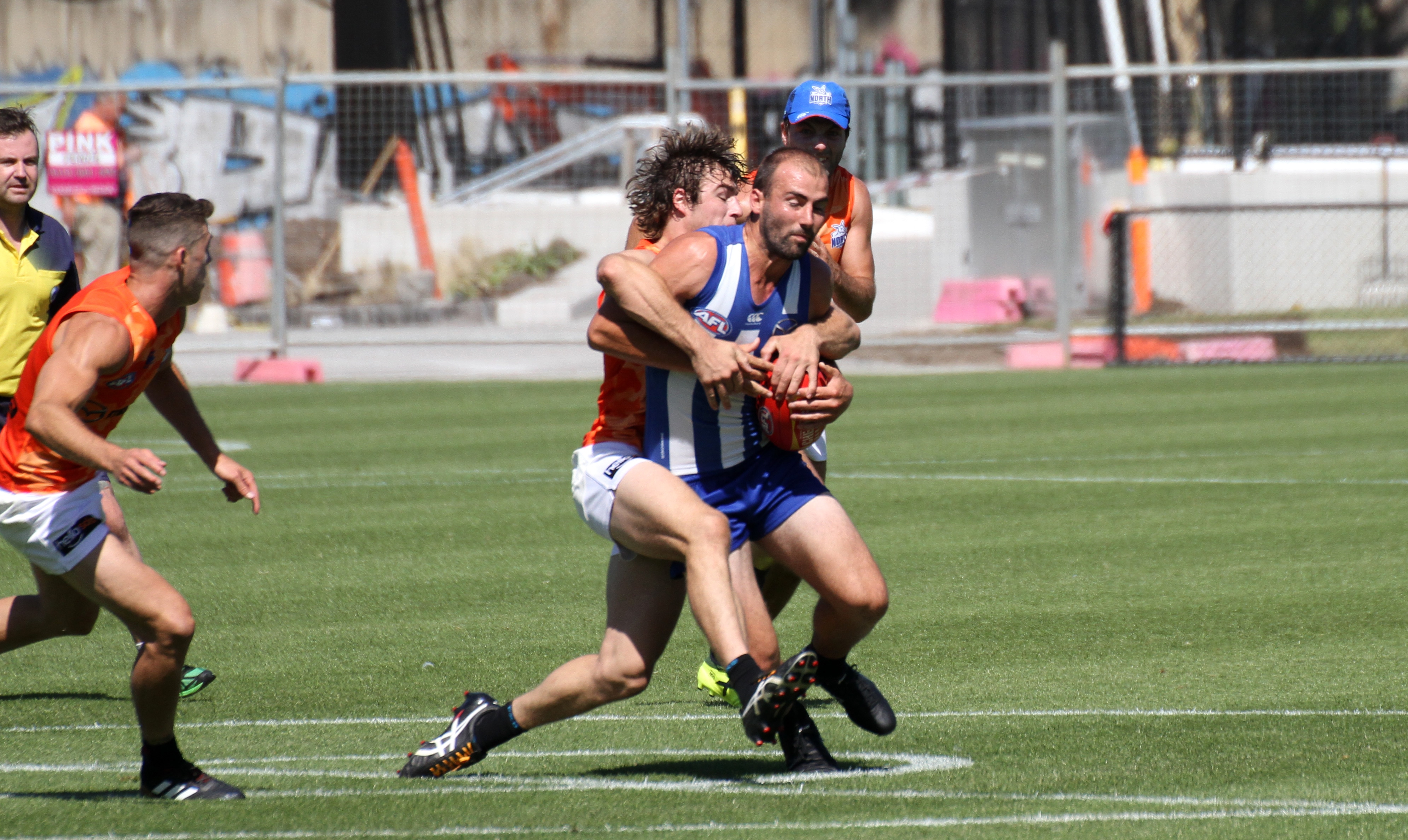 Ben Cunnington isn't as fortunate, as he get's wrapped up.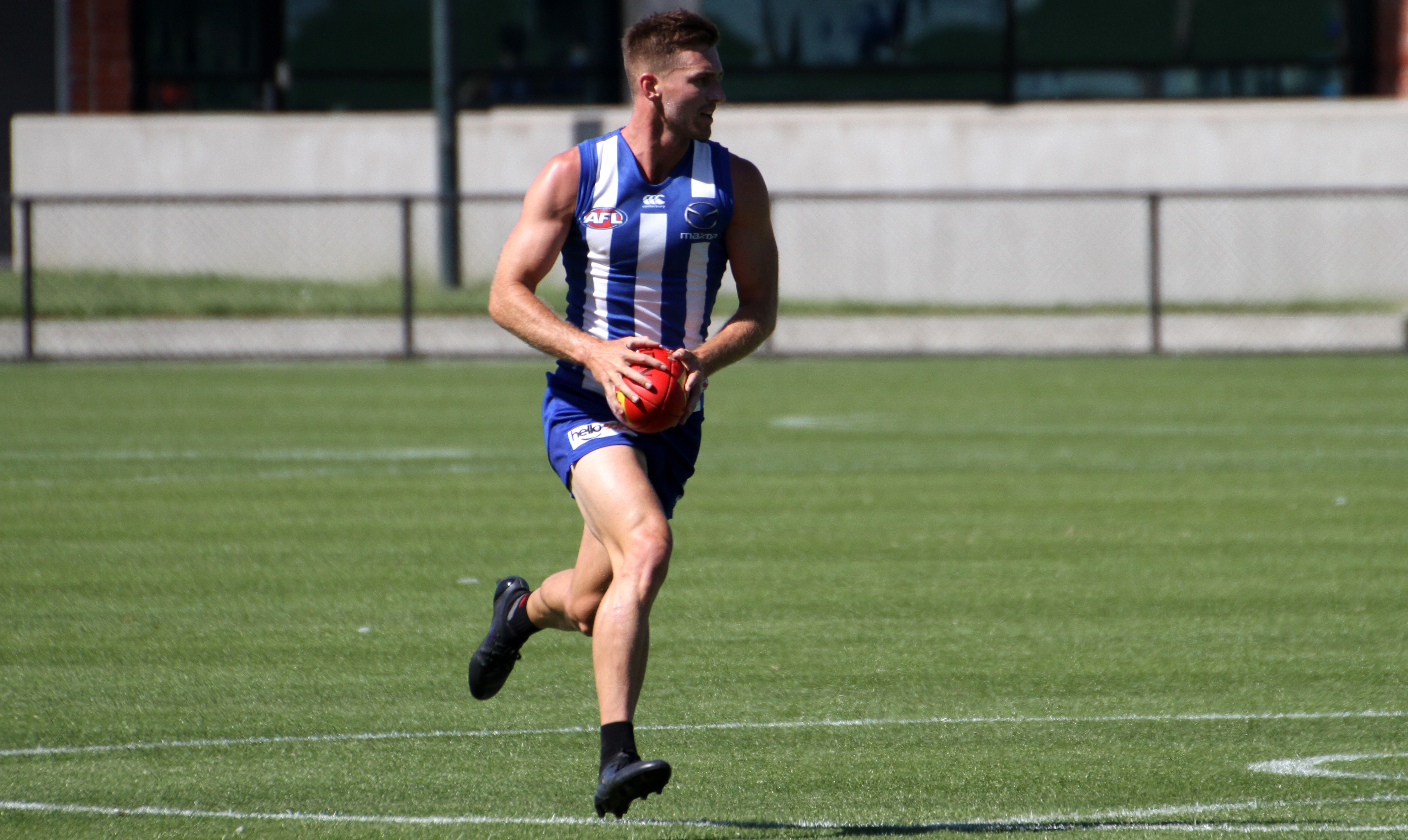 Shaun Atley runs into space.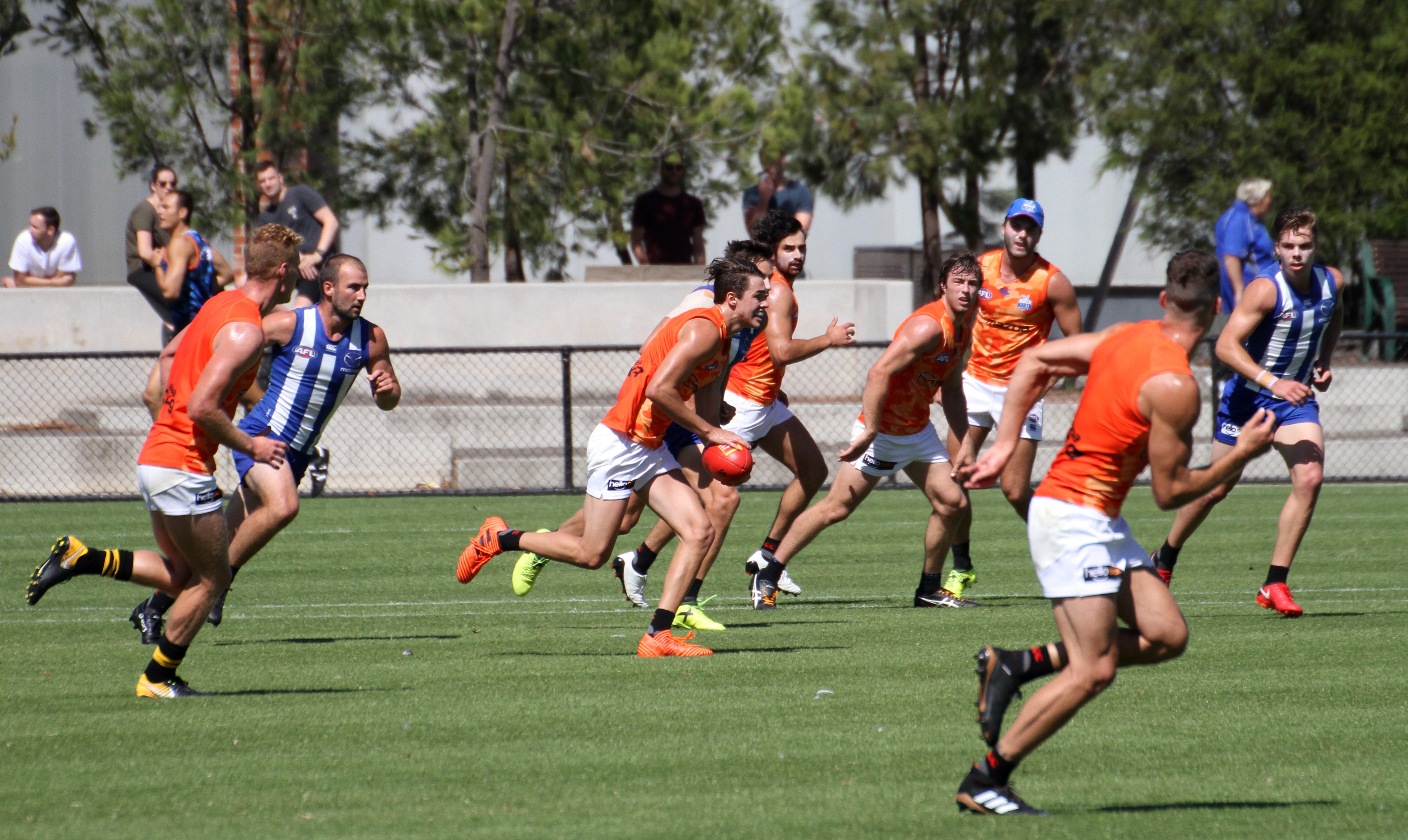 Josh Williams uses his pace to burst out of a pack.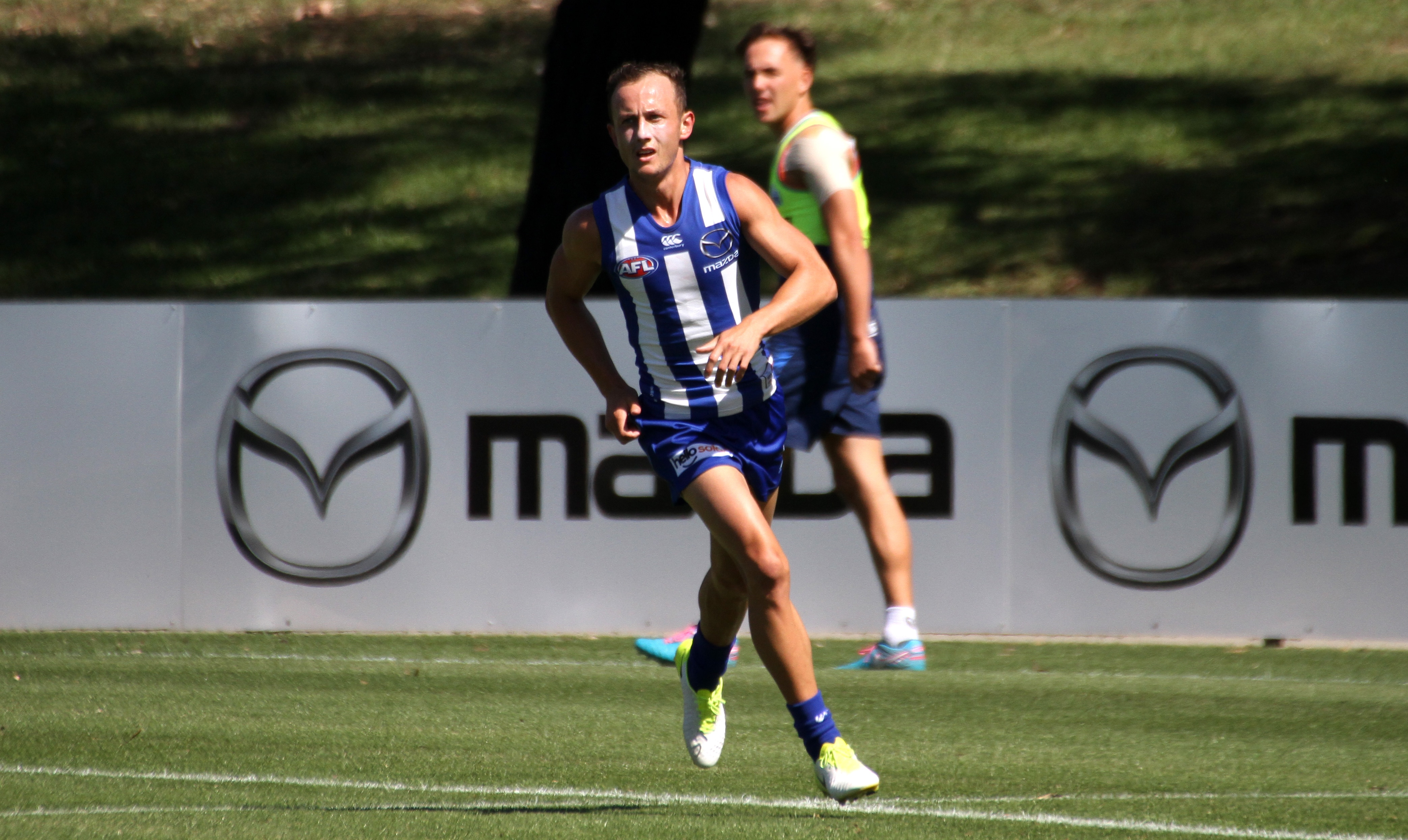 Billy Hartung looking good in his first time in the blue and white stripes.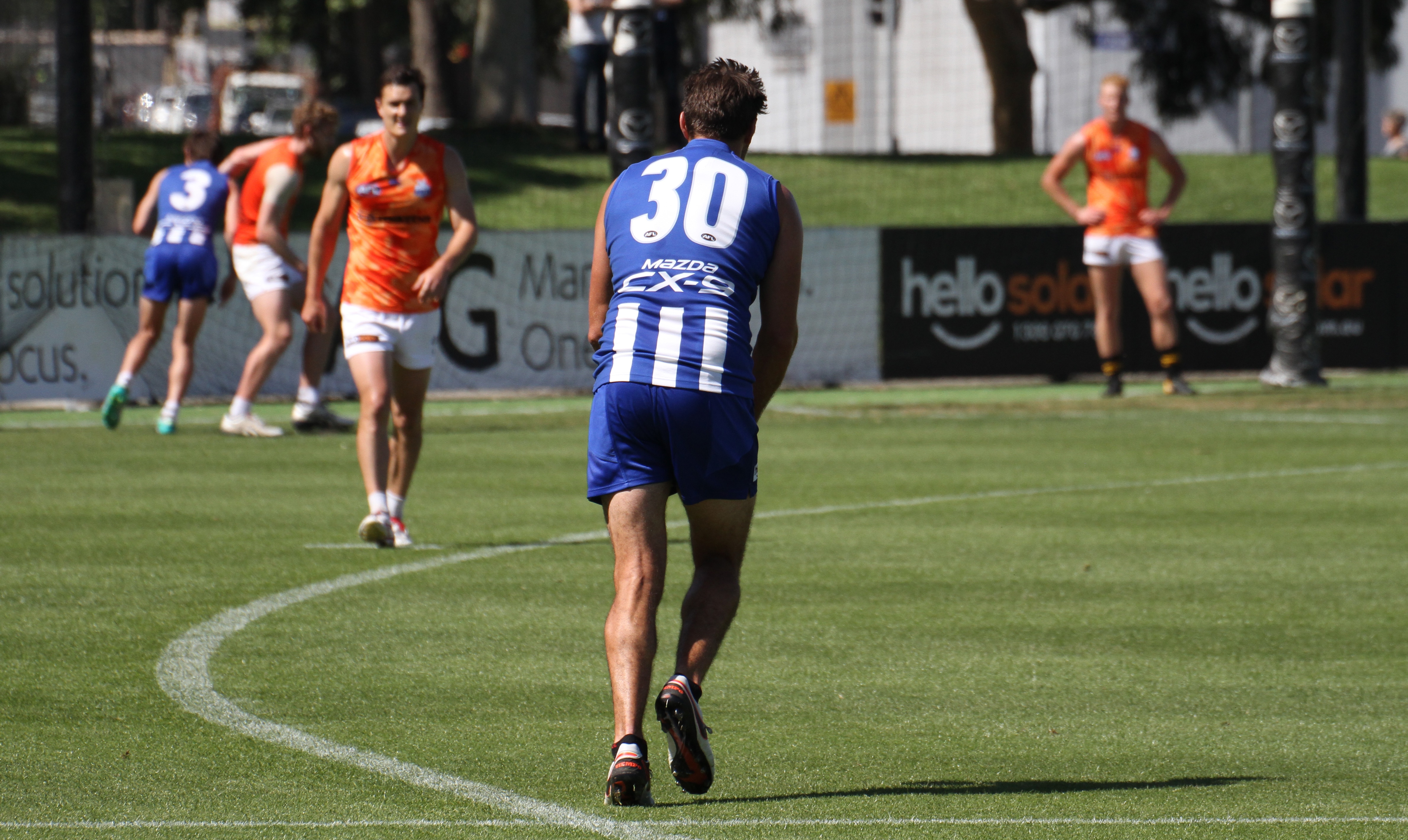 Jarrad Waite lines up to kick one of this three majors.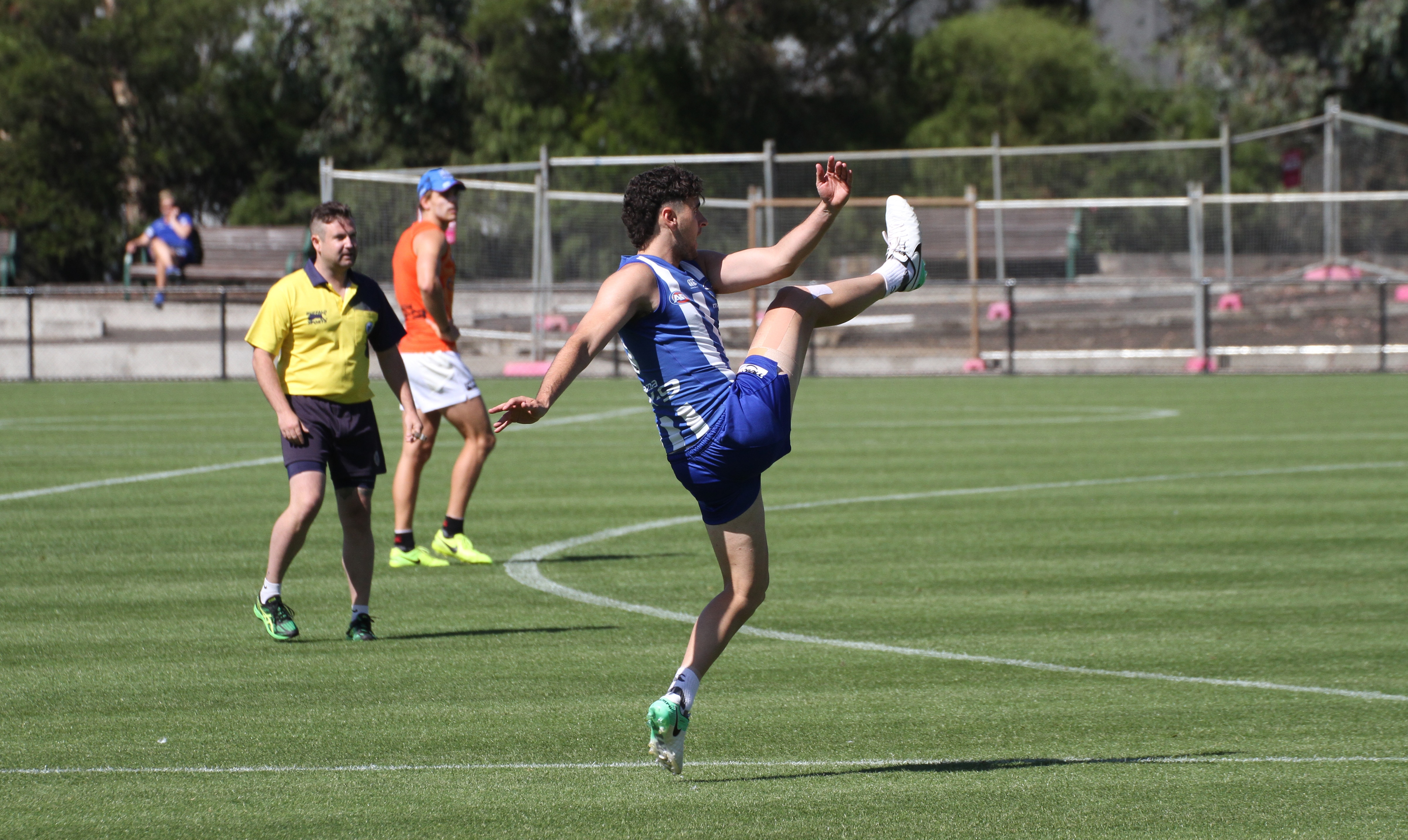 Paul Ahern lets rip from just outside 50.