North Melbourne and The Roo Shop are celebrating the festive season over the next twelve days, with an exclusive merchandise offer or discount available to members and fans each day.
Offers will be redeemable both online (at rooshop.com.au) and in-store at The Roo Shop, unless specified otherwise.
Keep an eye on the calendar below as we reveal the exclusive offers over the next twelve days!
Day 12: All Offers Repeated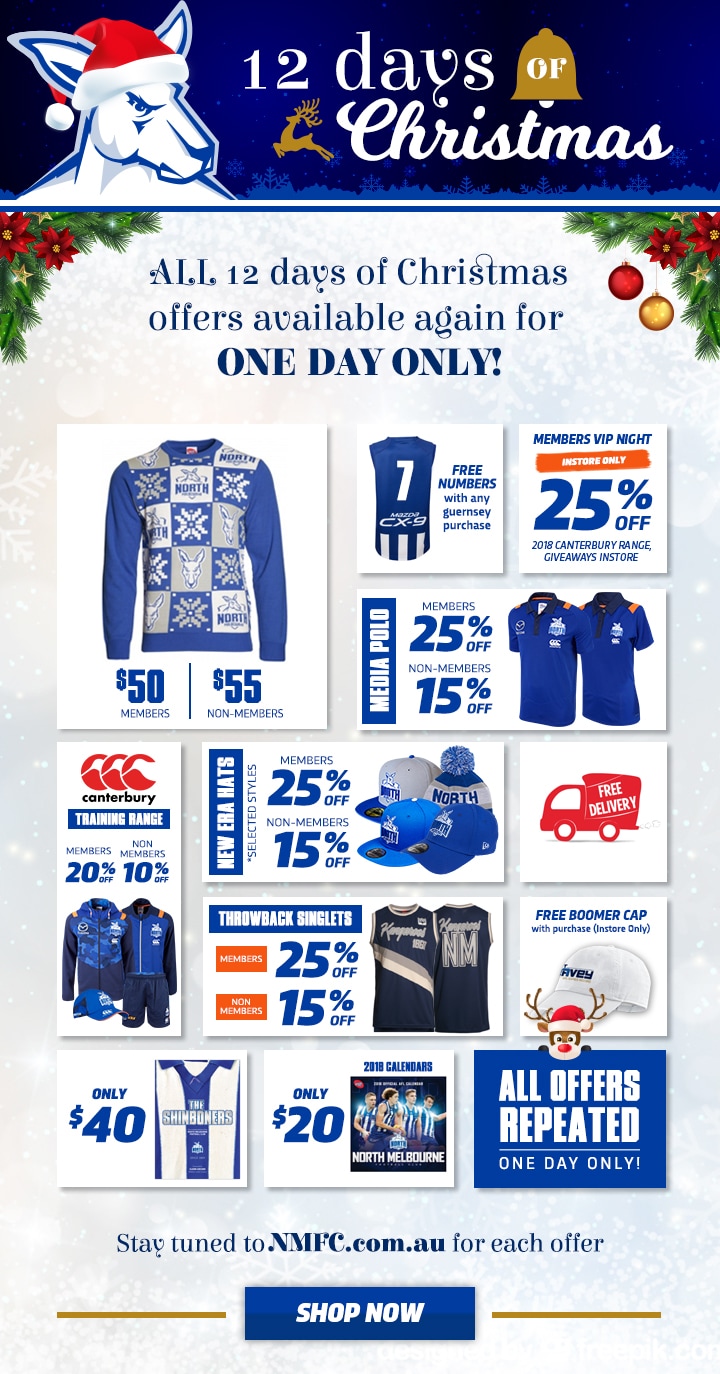 Did you miss out on one of the '12 Days of Christmas' specials that you really wanted?
Well, you're in luck!
On the 12th day, we're repeating all the offers from the special for one day only!