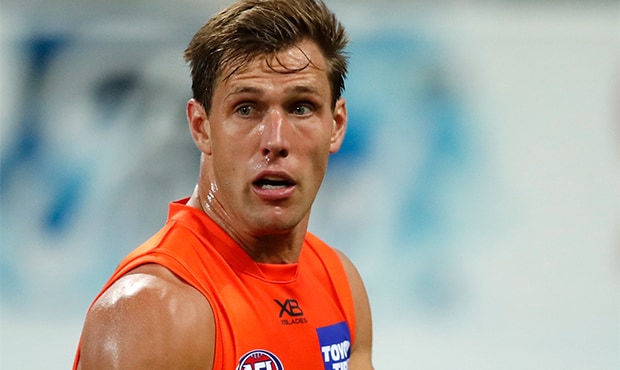 Giants' forward Matt De Boer will be sidelined for Saturday's clash against North Melbourne, while captain Phil Davis will have to pass concussion protocols to prove his fitness.
De Boer suffered a hamstring injury in the loss to the Eagles and is expected to miss two weeks.
Davis was collected by an accidental elbow.
"He's progressing as we would expect a normal concussion to progress," GWS' Head of Athletic Performance David Joyce told the club's website.
"We're really conservative with concussions these days and rightfully so and we've just got to tick all those boxes.
"We're not going to rush someone back but if he's right to play he'll play."
Josh Kelly (groin soreness) will be out for at least another week, while Toby Greene is still on the comeback trail from a foot injury.