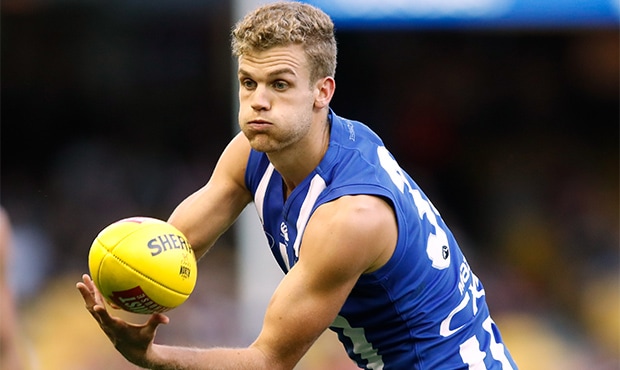 It's not good news for Ed Vickers-Willis with the young defender ruled out for the rest of the season.
The 22-year-old will have an operation to repair the PCL in his right knee, after slamming it into the post at the SCG during the fourth quarter of North's Round 7 win over Sydney.
"It's devastating news for Ed and the second time he's had an AFL season end prematurely, in as many years," North GM football Cameron Joyce said.
"He'll have an operation later this week and we'll do everything we can as a club, to get around him and support him.
"Despite the news, he's in good spirits and knowing how he went about his rehab last time around, we're supremely confident that he'll bounce back from this latest setback."
Vickers-Willis was just 14 games into his AFL career and had established himself as a key component of North's backline. He also suffered a season ending PCL injury in 2017.
"Despite his relative inexperience, we were delighted with the way Ed was playing alongside the likes of Robbie Tarrant, Scott Thompson, Majak Daw, Marley Williams and Jamie Macmillan down back," Joyce added.
"He was missed on Sunday against Richmond and will certainly be missed throughout the rest of the year."