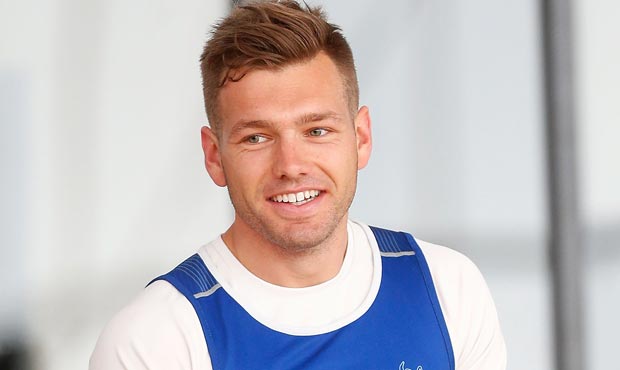 With North Melbourne's 2015 season completed after a preliminary final loss, NMFC.com.au analyses the performance of each player for the year.
Statistics, a coach review and their efforts in each half of the year are below, as well as a comment section for you to have your say.
Statistics
AFL appearances: 24
Disposal average: 19.5
Goals: 39 (3rd at NMFC)
Tackles: 90
Inside 50's: 88 (2nd at NMFC)
Goal assists: 18 (2nd at NMFC)
Season highlights
Round 18 v Carlton: 31 disposals, five tackles, two goals, two Brownlow votes
Round 19 v Melbourne: 31 disposals, five inside 50's, two goals, three Brownlow votes
Round 22 v Western Bulldogs: 150th AFL game
View Higgins' player profile here
First half review – Shane Watson
"Higgins is our most consistent forward and, along with Goldstein, he is the most consistent player.

"He's made a real impact coming from the Western Bulldogs and it was certainly a great decision to get him across up until this point.

"He's kicking goals, he's fitted in, he works hard, runs hard and he's really diligent around the place."
Second half review – Shane Watson
"He fit into our system well, and then after playing in it for a half year he was able to understand it a bit more.
"His back half of the year was excellent, with the All-Australian squad nomination good reward for it.
"He's just an absolute professional with the way he goes about it. His body was good and he felt good with a bit of management, allowing him to perform at the top level.
In the news
August 25 – A little bit weird – STORY
"If it was early in the year it might be a slightly different story, but I've settled in now."
August 10 – We had to dig in – STORY
"We knew they would like to shut the game down and in that second quarter they went man on man and probably we didn't react as well as we should have."
Have your say on Higgins' 2015 in the comments below
/* * * CONFIGURATION VARIABLES * * */ var disqus_shortname = 'nmfc'; /* * * DON'T EDIT BELOW THIS LINE * * */ (function() { var dsq = document.createElement('script'); dsq.type = 'text/javascript'; dsq.async = true; dsq.src = '//' + disqus_shortname + '.disqus.com/embed.js'; (document.getElementsByTagName('head')[0] || document.getElementsByTagName('body')[0]).appendChild(dsq); })();