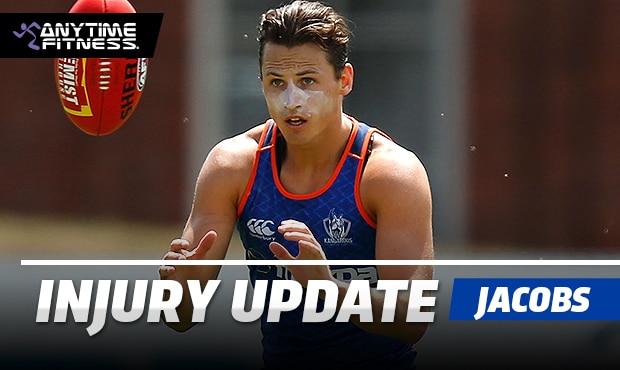 North Melbourne midfielder Ben Jacobs will have surgery on his foot to repair a stress fracture in his fifth metatarsal.
The club and specialists determined the procedure was appropriate after Jacobs reported soreness following the Kangaroos' Round 8 win over Essendon.
"We've adopted this approach after careful consideration and thought," North director of Football Geoff Walsh told NMFC.com.au.
"We anticipate he'll be available in 8-10 weeks, which would be close to the Round 20 mark, if not before.
"That would give him a decent block of games before the finals."
For more NMFC injury news, visit the Anytime Fitness Health Hub