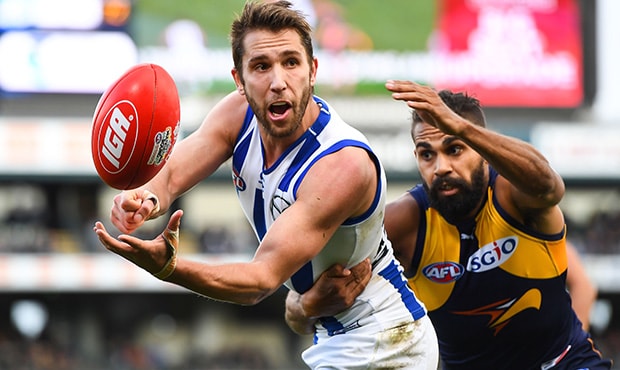 North Melbourne fans will have the opportunity to purchase tickets for the 2017 home and away season in the coming weeks.
The club has released on-sale dates for games at Etihad Stadium, Tasmania's Blundstone Arena and Launceston's UTAS Stadium.
Please note: Round 23 tickets will go on-sale from August 9, upon confirmation of NMFC game schedule.
Blundstone Arena
Member on-sale: Monday, February 27 from 9am until Tuesday, February 28 at 5pm
General public on-sale: Wednesday, March 1 from 9am
For purchases visit ticketek.com.au or call 13 28 49
Etihad Stadium
Member on-sale: Monday, March 6 from 9am
General public on-sale: Wednesday, March 8 from 9am
For purchases visit ticketmaster.com.au or call 13 61 00
Launceston
Member on-sale: Monday, March 6 from 9am
Public on-sale: Wednesday, March 8 from 9am
For purchases visit ticketmaster.com.au or call 13 61 00