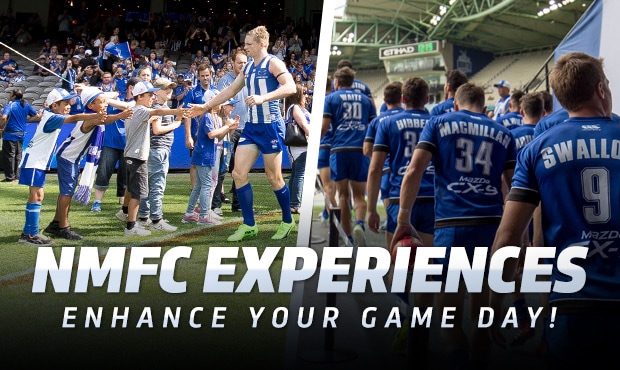 Ever wanted to be there for the players' pre-game warm-up, or experience the feeling in the rooms after a big win?
The new NMFC Experiences program is the perfect way to enhance your game day.
Every week, the club will be offering a range of options including the chance for your child to run out with the players as the mascot, help form the guard of honour, an opportunity to present the match-day ball and more.
Keen to check out this week's experiences? Simply download the free NMFC App via the App Store or Google Play, then scroll down to the 'Game Day Experiences' tab on the front page to get started.