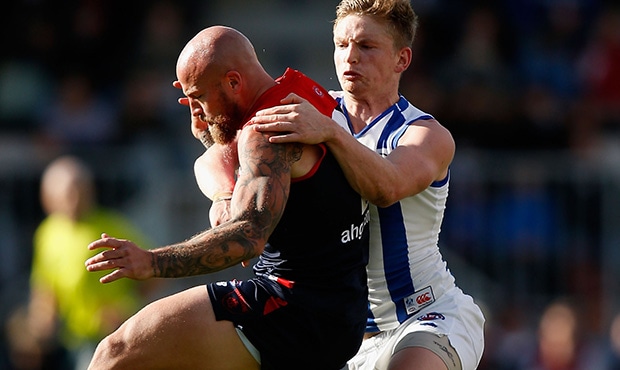 North Melbourne's clash against Melbourne on Sunday is a designated member replacement game.
Match-day members can access the game by scanning their membership cards at the gate.
The game will be North's first at the MCG since Round 21 last year, and the club's only home and away fixture at the venue in 2017.
Round 9 is the first of three member replacement games, in lieu of the Roos' home matches in Tasmania.
The Round 10 clash against Carlton and the Round 22 game against St Kilda, both at Etihad Stadium, are the remaining replacement fixtures.
For any questions regarding 2017 replacement games, please call the club's membership department on 1300 526 427 or email membership@nmfc.com.au