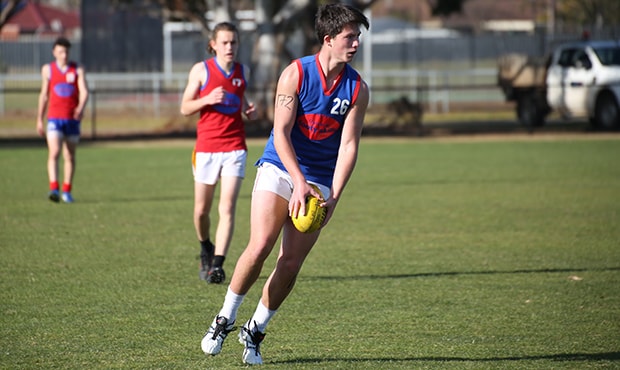 Congratulations to the players selected in the Western Jets & North Melbourne Next Generation Academy Summer Training Squad for 2017/18.
North's Next Generation Academy (NGA) is a development program for 11-15-year-old girls and boys of all backgrounds across Victoria, Wyndham and Tasmania.
Through NGA, the club has been working in conjunction with U15 Western Jets summer program to develop and engage talented players from the Wyndham City Council region.
The Western Jets will focus on elite level training, while the progress of the group will be tracked by Academy Talent Manager Barry Prendergast.
For the selected players, training will commence from Wednesday, November 15 at 5.15pm, through to the first training match on Wednesday, March 28. Two games will follow on Wednesday, April 4 and Wednesday. April 11.
The squad
Jack Archer
Joshua Berryman
Jack Bonnent
Daniel Burns
Tate Camilleri
Seth Clayton
Joshua Cohen
Massimo D'Ambrosio
Ethan Di Battista
Luke Di Mauro
Darren Edwards
Nathan Havard
Mitchell Jek-Krznar
Noah Jewell
Muhammad Khudruj
Billy Kolyniuk
Ishan Kumar
Joshua Kuppen
Hayden Lawlor
Bilall Lika
Slade Ludolff
Ethan Mark
Tyler McGlashan
James McVey
Jacob Millar
Bailey Moffat
Gunjwok Nyawla
Jaelen Pavlidis
Cayden Preston
Nathan Ripari
Aaron Shaw
Navdeep Singh
Nathan Sklenovski
Lachlan Smith
Titan Tiananga
Emmanuel Tuariki
Cain Wallace
Jake Wallis
Dane Whitfield