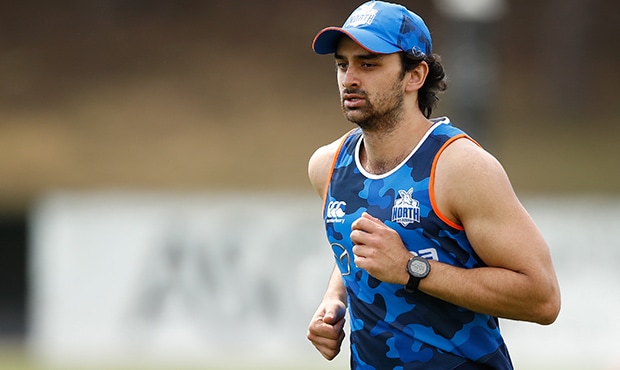 Alex Morgan knows there's a big opportunity for him at North, but acknowledges making his long awaited AFL debut will be tough.
The 21-year-old knocked back a one-year deal to stay at Essendon to join the Kangaroos following the trade period, and says he's more than ready to put in the hard yards.
"I saw that there was a young list at North and that really excited me, being a young player as well, so whilst I really enjoyed my two years at Essendon, I'm really excited by what's to come," he told NMFC.com.au.
"There are spots up for grabs if you're willing to do the work … there are a lot of people that really feel that they can take the opportunity with both hands this year so it's not going to come easy, but I feel like if I put in the work, I should get the rewards."
Likely to play at half-back – his regular position – the speedy defender hopes to one day push up the ground onto a wing in order to "add another dimension" to his game.
But before he learns a new role, he's keen to familiarise himself with his surrounds at Arden St.
"It's pretty similar to when you were drafted; you have to learn everyone's name and there's a thousand things you need to learn so it's pretty similar," he said.
"The only difference [from Essendon] really is the program and all the differences with the gym schedule … I've just got to get used to the game plan and things like that."
Meanwhile North's jumper shuffle has continued, with Morgan handed the No.21 jumper after Jy Simpkin switched to No.12.