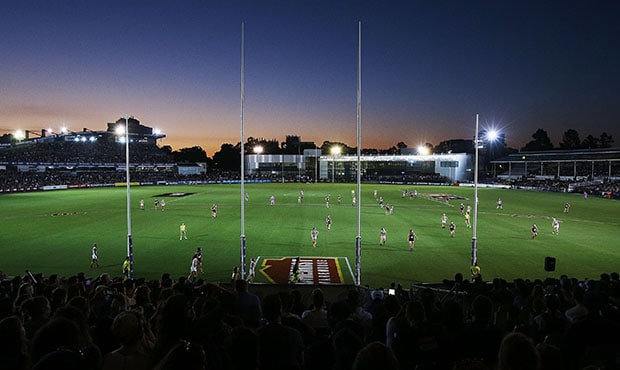 Jack Ziebell believes the AFL has no place directing coaches how to play the game.
Speaking on the latest episode of the 'Powershop Players Podcast', the North captain weighed in on League HQ's controversial decision to issue an edict aimed at making the AFLW more appealing.
"The AFL have come out and said 'you need to play a better brand of footy', and I would argue there is no better brand of footy than winning football," Ziebell said.
"I think that as a football team, whether you're a male football team or a female football team, it doesn't matter, you're out there to win a game of football.
"If you can do that by winning ugly, and we've all been a part of a team that wins ugly, that is as enjoyable as it is winning sexy.
Jamie Macmillan though, stood by the league's decision, believing they have every right to step-in.
"I'm of the opinion that the AFL can do what they want because they are the ones who are stumping up the money for the game," Macmillan said.
"It's a commercial decision for them, they're pumping in the money and if they're not going to make money, then they're going to lose money aren't they?"
Sam Wright found himself somewhere in the middle.
"I don't think you can be changing rules mid-year," Wright said.
"If you want to implement it, make a rule at the end of the year and change the rules."
The question now is, what impact will this have on the remainder of the season?
The players acknowledged the issue wasn't unique to AFLW, with a similar situation occurring in the men's competition in 2005.
Then AFL CEO, Andrew Demetriou, criticised Sydney's style of football, labelling Paul Roos' tactics as "ugly".
PRESS PLAY below to listen to the Powershop Players Podcast.
The views in this article are those of the author and not necessarily those of the AFL or its clubs