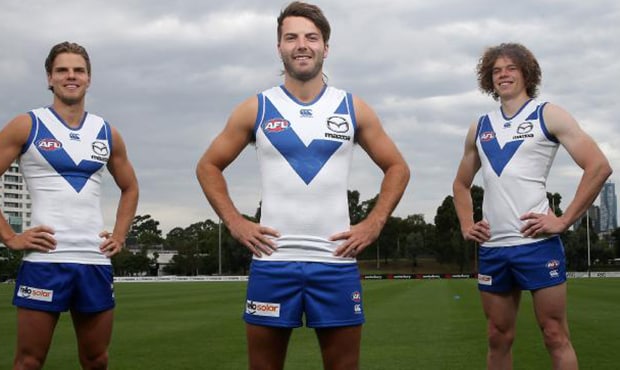 North Melbourne supporters have the chance to own their very own heritage-inspired 'V' jumper this season, following the launch of the new 2018 alternate guernsey.
Last year, fans were given the opportunity to decide on the style of the alternate strip.
An overwhelming 27,000 votes were counted and the 'V' jumper was a hands-down winner, with 42% of fans in favour of the design.
The club and its apparel partner, Canterbury, sought inspiration from the Roos' inaugural VFL season in 1925 when creating the guernsey.
The 'V' was used for eight years, until the club adopted the now famous royal blue and white stripes.
Predominantly white with a blue 'V', the new alternate strip features the club logo embossed on the front of the guernsey, and the Victoria Amat Curam motto on the lower back.
The 2018 alternate guernsey will be worn by North the 2018 AFLX Tournament and in five other matches this season, including two JLT Community Series games in February.