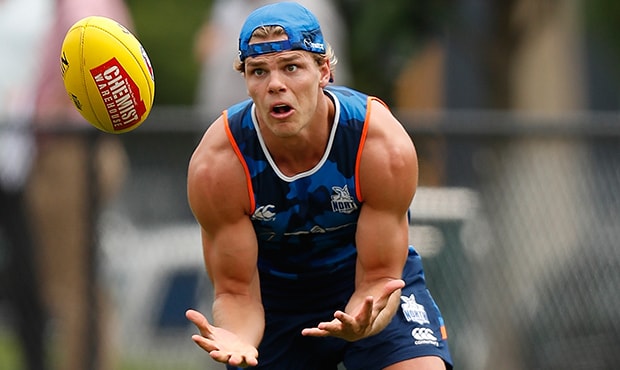 Mason Wood has escaped serious injury to his thumb, but scans have revealed a tiny fracture.
The injury occurred during last week's intra-club match after another player fell onto Wood's hand.
While the outcome isn't ideal, it could have been much worse for the North forward according to GM football, Cameron Joyce.
"He doesn't require surgery and the crack is very small and the injury overall, a minor one," Joyce told North Media.
"We expect him to be available for Round 1 as he'll be able to complete all of the strength and conditioning components of the program."
Wood will be restricted from any contact until he's cleared by North's medical staff.
"We're probably looking at a period of about three weeks where he'll be limited in terms of contact, but he will be able to do most things and we don't think it will have a major impact on his readiness for the season opener.
"He's had an excellent pre-season up until now and that should hold him in good stead."