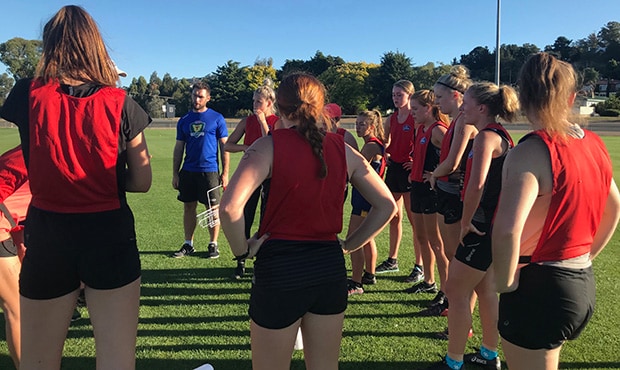 The North Melbourne Tassie Kangaroos successfully hosted their very first AFLW talent search in Launceston on Sunday.
Football Operations Manager Laura Kane said the standard of talent from the first of three trials provided plenty of reason for excitement.
"We had around 30 girls last night and are expecting around 100 state-wide," Kane told North Media.
"The level of talent was really strong and there were quite a few cross-coders.
"We had girls who represented Australia at the Olympics, state basketballers, state hockey players and state soccer players."
Kane said while those from other sports impressed with their athletic ability, the talent representing the Tasmanian State League was equally impressive.
"The league was very well represented and with two more trails to be held we are very optimistic on the depth of the talent pool."
The AFLW Talent Search moves to Ulverstone on Monday evening, before a session in Hobart on Tuesday.