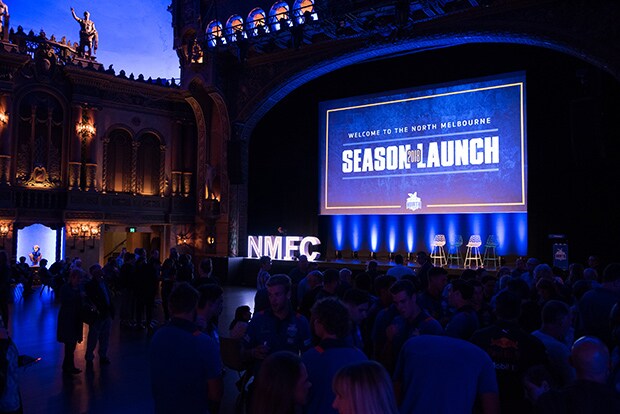 North Melbourne held its 2018 Season Launch at The Forum on Tuesday night.
Hundreds of supporters were in attendance, as well as the entire AFL and VFL playing lists, the club's board members, and past champions Barry Cable and Wayne Schimmelbusch.
Check out the best photos below, courtesy of Sustainable Image.
A big crowd files into The Forum.
Ed Vickers-Willis and Ben Brown with some loyal fans.
Jy Simpkin, Jed Anderson, Taylor Garner, Paul Ahern, Sam Durdin and Nathan Hrovat.
Entertainment before the big night.
Excited for a big 2018!
All smiles.
Chairman Ben Buckley takes the stage.
Brad Scott speaks to the Roos' loyal supporters.
Luke Davies-Uniacke presented his 2018 jumper.
New year, new jumper numbers.
A rousing reception for the 2018 playing list.
VFL coach David Loader presents the Roos' first standalone team.
Chris Jansen and Michael Close announced as 2018 VFL captains.
Brad Scott with lucky Mazda CX-9 winner Lisa Smith.