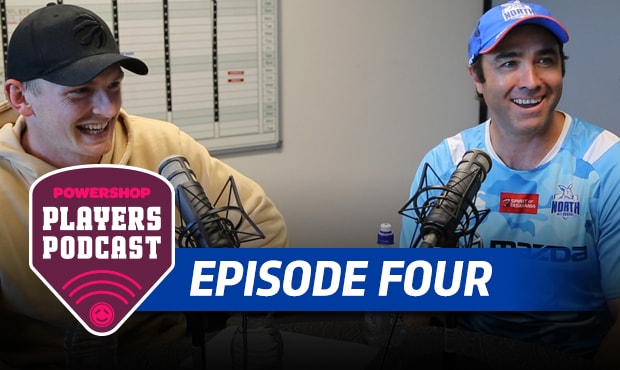 North coach Brad Scott jumps in as special guest, Jack Ziebell explains the latest craze at Arden St, and the boys reveal some bizarre 'manscaping' habits.
Episode 4 of the 'Powershop Players Podcast' is the best yet, featuring three of the club's biggest personalities; and it has just been released online.
Brad Scott is subject to 'A Minute of Madness', plus he finally answers the question we've all wanted to know; who is his favourite player? Following his return to football on the weekend, Sam Wright reflects on his fast food and soft drink addiction, while Jamie Macmillan wants to know if it's appropriate to sit in the shower and Jack Ziebell details life as a single man and updates us on his search for the right one.
The 'Powershop Players Podcast' is nothing like you've heard before.
Listen below, then check out all the previous episodes.