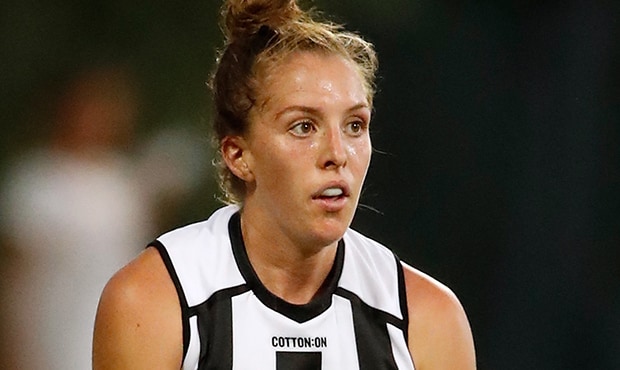 Name: Emma King
Nickname: Kingy
Position: Ruck
Recruited from: Collingwood AFLW, Eastern Devils VFLW 2017
Most underrated AFLW player: Emma Zielke (Brisbane AFLW)
Best advice you've received: You are in charge of your own future.
Greatest footy moment: Collingwood v Western Bulldogs AFLW game in 2017. First win for our season and it felt like a Grand Final!
Favourite AFLW player: Kiara Bowers (Fremantle AFLW)
Team barracked for as a kid: Sydney Swans
Most inspiring movie: We are Marshall
Best concert attended: Falls 2017/18 in Marion Bay, Tasmania
Three apps you can't live without: Instagram, Google Maps (love looking up places), Snapchat
Instagram or Twitter: Instagram
Favourite café: Rowena Corner Store Cafe, Richmond
And what do you order: Death by Chocolate Shake
Hidden talent: Belly roll
Guilty pleasure: Chocolate
Your passions or interests outside footy: Love to travel! Architecture & Design
Life motto: Why not?
Your best traits are: Tall, Sarcastic, Easy-going, Ambitious
Do you have any pets? Dog. Ridgeback x Mastiff - Names George.
Favourite cartoon or movie character: Goofy.
Favourite holiday spot: Switzerland