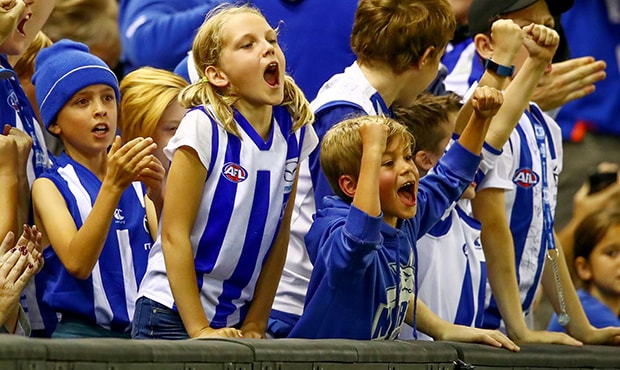 North Melbourne has surpassed last year's membership tally with 40,678 Shinboners on board in 2018.
The club's impressive top eight fight has been a big factor, as well as the development of its younger players and continued elite performance of its A-graders.
"We are grateful for the unwavering support, their loyalty and how they too encapsulate and demonstrate Shinboner Spirit," Managing Director & CEO Carl Dilena said.
"Our on-field success has no doubt brought about a new wave of excitement and we also hope what we're doing off the field, with the facility expansion, VFL and AFLW, is giving our people added confidence in the growth and future of the club."
Next year, North will welcome its AFLW side to Arden Street with a new facility and oval upgrade.
"We've successfully introduced a standalone VFL team this year and have signed elite AFLW talent in preparation for next season," Dilena added.
"The facility expansion will see football back at Arden St and will cement our position as a real crown jewel in the local community.
"There is plenty to be excited about now and moving forward."
This week, the club will recognise the amazing support of its 2018 members as part of Member Appreciation Week, with several initiatives planned in the lead-up to the Roos' Round 17 clash against Sydney.