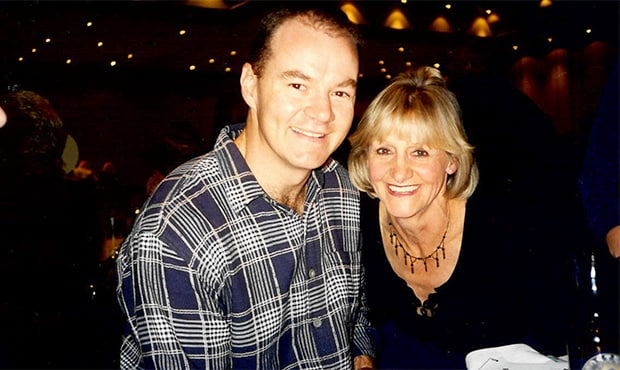 As a part of Member Appreciation Round, North Media has profiled some of the club's most dedicated and passionate supporters.
Lynne Trainor is a 50-year member and a dedicated volunteer, who like any North fan, has seen many ups and downs across her years with the club.
Born in England, and emigrating to Australia as a young child with her English parents, Australian Rules Football didn't have a huge presence in Lynne's life growing up.
She visited Arden St with her Geelong-supporting sister for her first ever VFL game, but it wasn't until she met her now ex-husband that her allegiances were changed from the navy and white hoops of the Cats, to the royal blue and white stripes of the Kangaroos.
"My ex-husband and his family were from Kensington, so they would all come to the game together," Trainor told North Media.
"When I met Graeme (her ex-husband), he used to come to the football every weekend, and I would drop him off, but after a while I started to stay and watch with him.
"Then we joined the Social Club."
Like most North fans of the time, Trainer recalls the times at the old Social Club at Arden St as some of her fondest memories with the club.

Trainor with the 'gold' Premiership Cup.
"We would sit at the football in front of the Social Club, and bring in our champagne and chicken," she said.
"Then we'd come back to the Social Club after the game, and all the players would come back.
"My girlfriends and I would come to the infamous discos here until three in the morning, where some of the players shouldn't have been, but were still there."
Lynne also took her love for the club into her professional life, building a North Melbourne "shrine" in the Kensington antique shop that she owned and ran.
She would also close up her shop if North was ever in the finals, with open training at a packed Arden St an unmissable event.
Trainor was lucky enough to have witnessed all four of North's VFL/AFL Premiership victories, but holding the gold 1996 Premiership Cup in the Social Club is one of her biggest highlights as a North member.
Since her retirement, Lynne has been a regular volunteer at the club, and has been involved in supporter groups who have sponsoring players, with her favourite being Todd Goldstein, which her group has supported since he joined the Kangaroos.

Lynne with a very young Brent Harvey.
If she has one regret from her time as a North Melbourne fan, it's passing up the chance to sponsor a young boy from the Northern suburbs who joined in 1996.
His name? Brent Harvey.
Lynne's volunteering has seen her become a familiar face at Arden St over the years, and she can be found volunteering in the Roo Shop every Friday afternoon.
The views in this article are those of the author and not necessarily those of the AFL or its clubs