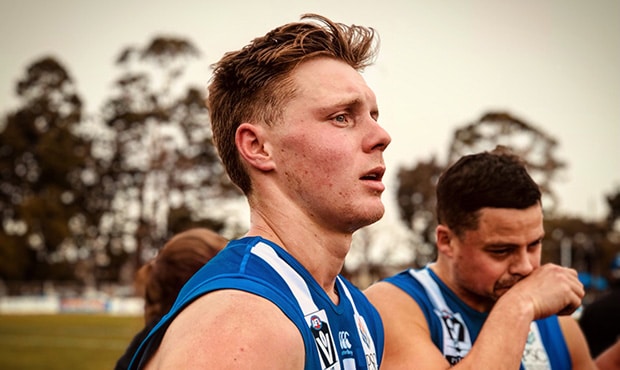 North Melbourne's final home game of the season against Footscray will be live-streamed on NMFC.com.au and the VFL website on Sunday afternoon.
The live stream, provided by VFL.com.au, will commence from the first bounce at Avalon Airport Oval at 2.30pm EST.
The Roos will be looking to close gap on the eight and keep their finals chances alive with a win over the eighth-placed Footscray.
The live stream will be embedded on this page shortly before the first-bounce.
Fans are invited to attend Sunday's VFL match against Footscray at Avalon Airport Oval, with the first bounce at 2.30pm. Entry to home games is free for NMFC members.
Courtesy of VFL.com.au, the game will be live streamed, commencing at 2.30pm EST.