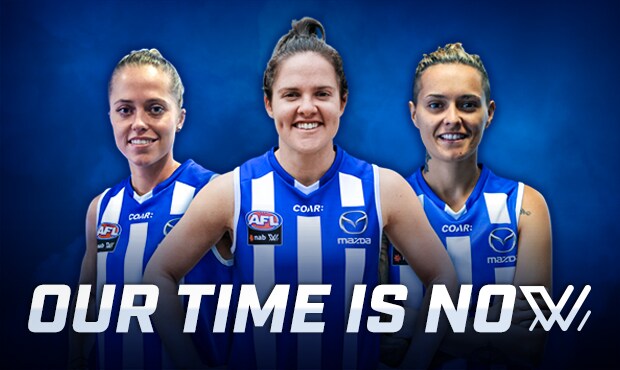 With only a month until the pre-season campaign kicks off in earnest, the level of excitement is building fast at Arden St and we're hoping the North Melbourne and Tasmanian faithful will get right behind us.
Everyone here at North has worked incredibly hard to put together a list that North fans can be tremendously proud of. It is loaded with talent including league best-and-fairest Emma Kearney, Emma King, Kaitlyn Ashmore, Jas Garner, Jenna Bruton and Mo Hope, just to name a few.
Building a team is one thing, but having the support of fans is also integral to any side's success. We are destined for great things in 2019, and we're well aware of the challenges that lie ahead.
It won't be easy but we want to win and we'd love nothing more than to have your support to help cheer us on, whether you're based in Victoria or Tasmania.
We can't compete for the ultimate success without you, so don't miss your opportunity to help us make history.
North's AFLW Foundation Membership includes the choice of cap or keyring, player badges for juniors, a letter from Emma Kearney, exclusive newsletters, 10% member discount at the Roo Shop and a copy of the True North Magazine.
Under the new seven game conference system, including a two game finals series, there will be plenty of opportunities to see us play.
The views in this article are those of the author and not necessarily those of the AFL or its clubs