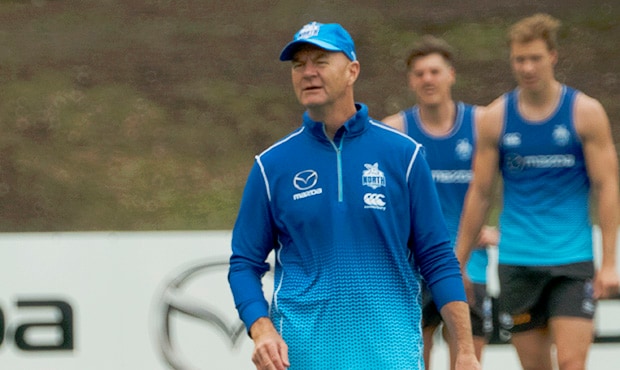 While most people will spend their weekends sleeping in or strolling to meet friends for brunch, Darren Crocker has a slightly more ambitious plan.
"I've committed to take part in a 50-kilometre walk to raise funds for the Upstream Challenge," Crocker told North Media.
"Gordon Hoen, a very good club supporter, brought me in and created the 'Shinboner Team', which also consists of Anthony Stevens and Glenn Archer to name a couple of others committed to the cause."
The Shinboner team consists of an all-star group with premiership players Anthony Stevens and Glenn Archer, current director of coaching Darren Crocker, current player Jamie Macmillan's father, Andrew Macmillan, Gordon Hoen and Wayne Darrington.
These six men will complete the 50-kilometre walk/run for charity. Each of the participants nominated a beneficiary that their funds will go to.
The A2 Milk Upstream Challenge takes place Saturday, November 10.
If you would like to donate to the Shinboner team, click here.
The views in this article are those of the author and not necessarily those of the AFL or its clubs