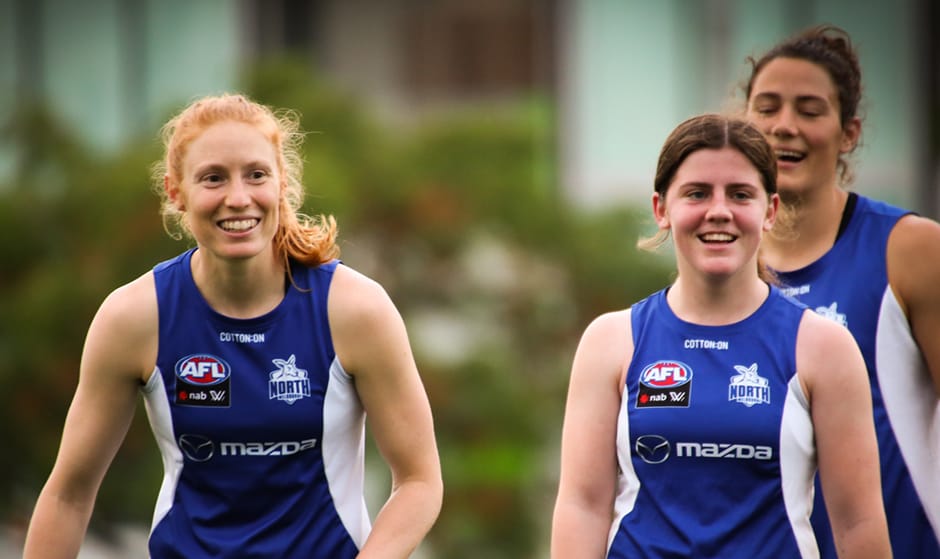 Fans are invited to attend the first open training session for the North Melbourne Tasmanian Kangaroos this Saturday morning at Arden Street.
The Victorian-based AFLW contingent will undergo a variety of drills and match simulation, starting from approximately 10.00am.
After training, the girls will be available for signatures and photos from approximately 12.00pm-12.30pm.
The Roo Shop will be open, giving fans an opportunity to secure AFLW merchandise, including the Traditional and Tasmanian guernseys.
WHEN: Saturday, December 1, 2018
TIME: 10.00am-12.00pm (signing session from approx. 12.00pm-12.30pm)
WHERE: North Melbourne Football Club – 204-206 Arden Street North Melbourne