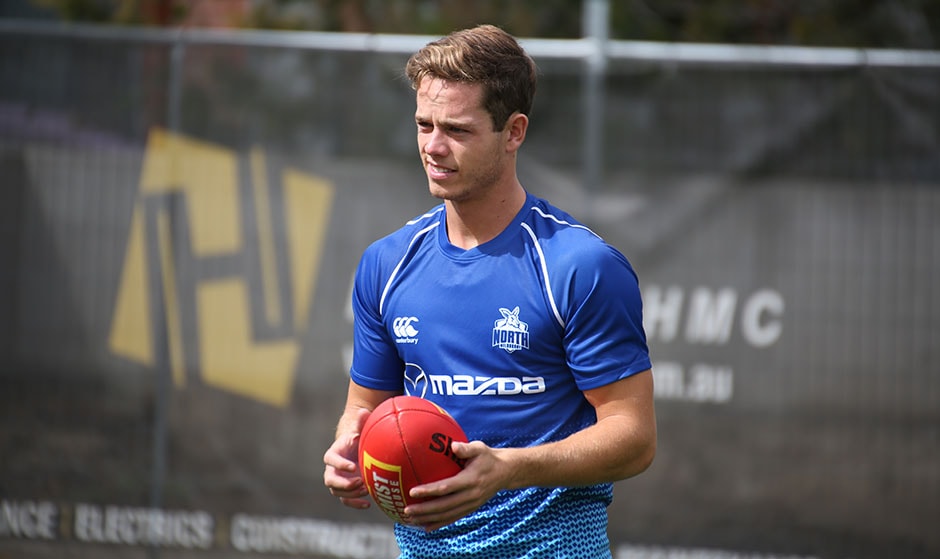 As an 18-year-old, Tom Wilkinson thought he had what it takes to become an AFL player, so when his name wasn't read out on draft nightin 2014, it was a bit of a surprise.
In 2015, after winning the best and fairest for the Sandringham Dragons as a top-ager in the TAC Cup, Wilkinson thought his dream of making it to the AFL was finally set to become a reality.
However, the small forward's hopes took another big hit.
"That was heartbreaking," he told North Media.
"I then thought I should probably take a year off and suss out my options.
"I went overseas for a few months to Europe, then came back and still wanted to play at a high level, so I went to Williamstown and didn't have as many opportunities as I would have liked, so I made the move up to Southport to do something different.
"It's paid off."
In 2018, Wilkinson was finally given an opportunity, with North Melbourne selecting him in last week's Rookie Draft following a career-best season in the NEAFL where he kicked 36 goals and helped the Sharks to a premiership.
Wilkinson believes a shift in his mindset got him the breakthrough.
"A lot of the [early] criticism on me was my maturity," he said.
"At the time I was so confused and frustrated because I didn't know what they meant by that, but now it all makes sense and I realise why.
"I've seen so much now and have so much more life experience."
Wilkinson was also fortunate to spend the year alongside some former AFL players, who provided him with valuable advice throughout the process.
At the end of his first week at Arden Street, the environment is everything Wilkinson imagined it to be.
"It's amazing," he added.
"There were times I never thought I'd find myself in an AFL environment, and now that I'm here, I'm absolutely loving it."
The views in this article are those of the author and not necessarily those of the AFL or its clubs