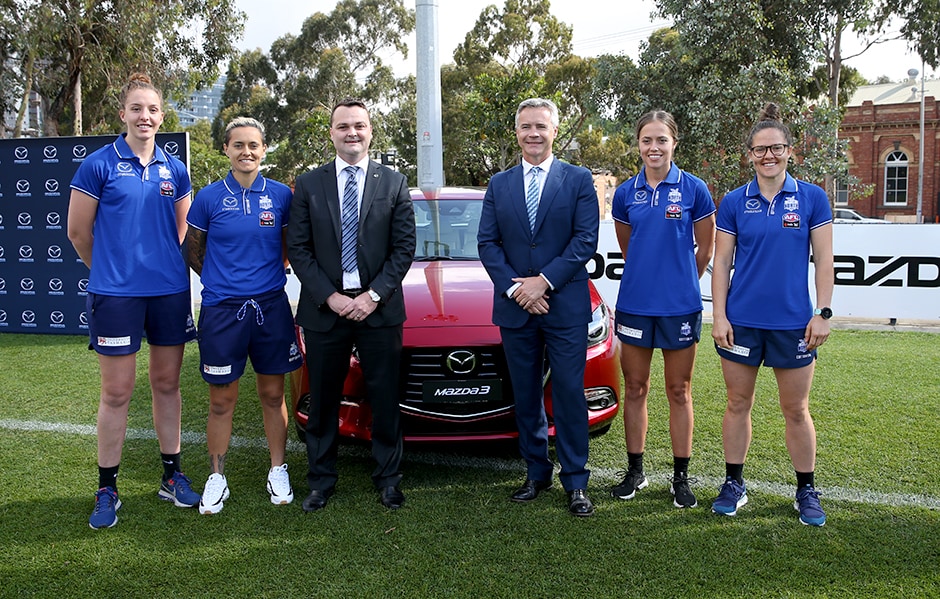 Further strengthening an already outstanding 20-year partnership, Mazda Australia has signed on as sole major partner of the North Melbourne Tasmanian Kangaroos.
The two-year agreement will see Mazda logos emblazoned on the front and back of the women's jumper as the Kangaroos make their highly anticipated entry into the competition in 2019.
North managing director & CEO, Carl Dilena, said the club is incredibly proud of its long-term association with Mazda Australia.
"Our partnership has continued to flourish over the decades and we are extremely excited to have Mazda on board for our inaugural AFLW season and beyond," Dilena said.
"This expansion of our partnership to include AFLW shows that Mazda Australia is fully committed to our club, and the bright future of women's football, which is just outstanding and so encouraging for our new team and women's football in general."
Mazda Australia managing director, Vinesh Bhindi, said the sponsorship was a natural progression of the award winning car manufacturer's relationship with North.
"Our partnership is one of the most enduring in the AFL, which has seen both sides grow and evolve together with the shared goal of encouraging and inspiring participation in the sport," he said.
"We hope with Mazda's support, the launch of North's AFLW team will help broaden the opportunities for female athletes and inspire a new generation of young footballers."
The significance of the deal is not lost on the players, especially high-profile recruit and leader Emma King.
"Mazda has been an incredible support to the club and it's exciting that they are with us from the start of our AFLW journey," King said.
"It's through these strong relationships that we can continue to grow our game and spread the love for our game which is an exciting time."
Also in attendance for the announcement was Mazda Ambassador and North men's team captain Jack Ziebell.
"Mazda has been an such an influential partner and without its support, we wouldn't be where we are today," Ziebell said.
"They have been an amazing for the club and it's exciting to see that support extend to our AFLW team."