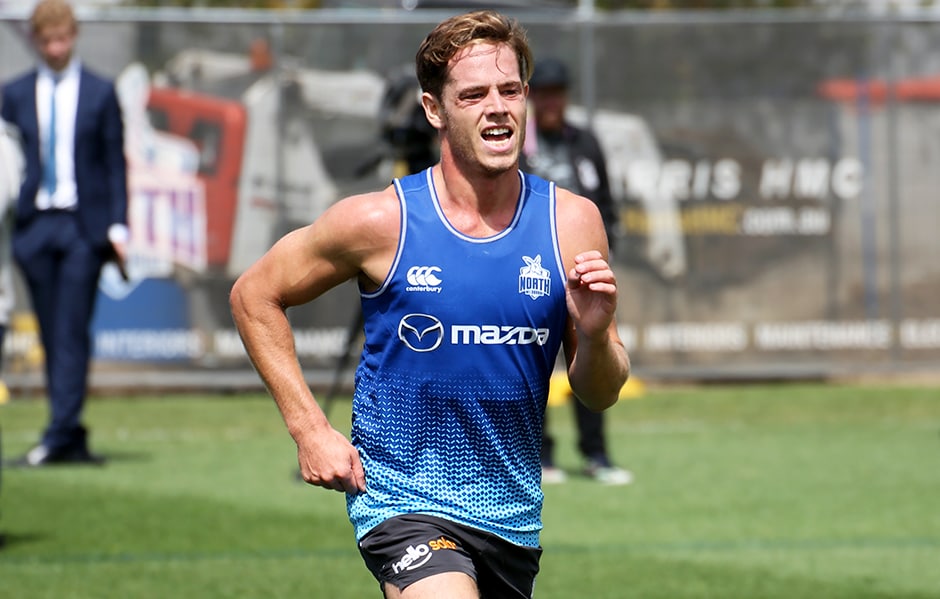 After finishing equal-second in the 2km time trial on Monday, rookie Tom Wilkinson went one better in the Yo-Yo test on Friday, finishing on top ahead of second-placed Jy Simpkin.
A mature-age recruit, Wilkinson is making up for lost time with his elite endurance on show as he won the endurance assessment comfortably.
Jy Simpkin looks to be in fantastic shape also, and he finished strongly, with Tom Murphy third.
There were a few extra participants in this year's test, with media invited to run against the players.
Fox Sports' Tom Morris claimed the bragging rights for the media group, looking comfortable among the players for large stretches.
Check out the best images from the test below.