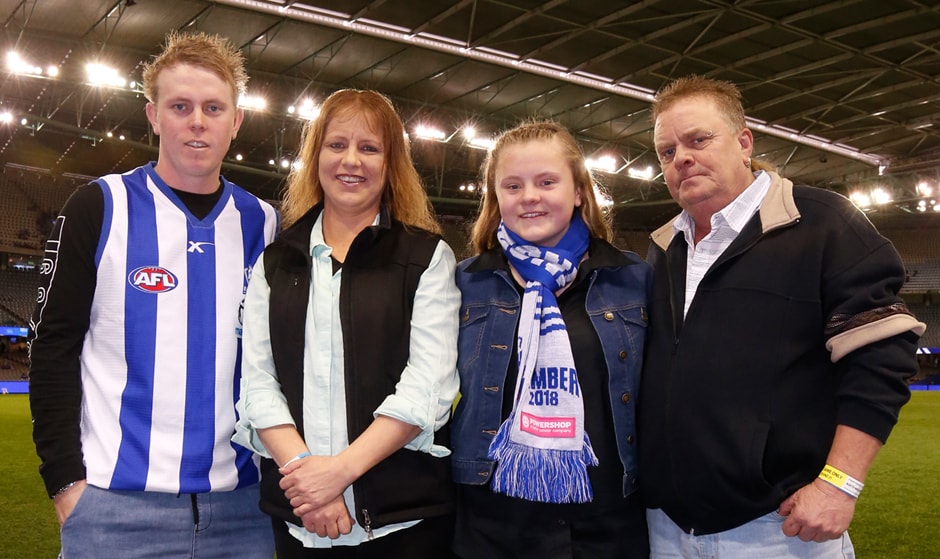 Tasmanian students from schools who are registered to use the online Huddle resource, GOAL!, will now be eligible to participate in the Spirit Award, after the success of the 2018 pilot program at the Jordan River Learning Federation (Bridgewater).
An initiative of the North Melbourne Football Club and Spirit of Tasmania, the Spirit Award is designed to recognise and reward students for their commitment to contributing to the improvement of their school and broader community.
Designed by teachers for teachers, GOAL! provides a set of comprehensive inquiry based STEAM teaching units that utilise real-world career stories of sporting industry professionals from organisations such as the North Melbourne football club to enhance the relevance of ACARA curriculum content. With more than 25 Tasmanian schools already utilising the free GOAL! resources.
The Spirit Award will recognise one Year 9 student annually, who has strongly demonstrated the values of real, bold, belonging, never beaten, and spirit, through their personal achievements and their contribution to the school and broader community.
Last year's winner, Kerlinda-Lee Young-Gallagher, was awarded $500 to assist in making an impact in her school and community as well as a return trip for her family on Spirit of Tasmania to watch North play at Marvel Stadium.
"We're absolutely thrilled for the second annual Spirit Award to launch," CEO Spirit of Tasmania Bernard Dwyer told North Media.
"The pilot program was so successful, so to see it spread to more than 25 eligible schools in 2019 is really exciting. Encouraging and rewarding young people to get involved in their school or local community is incredibly important."
Cam McLeod, North GM of community engagement, equally excited about the Spirit Award and GOAL! taking off across the southernmost state.
"We've already seen the benefits of The Huddle's online teaching resource, GOAL!, and look forward to continue working with Spirit and the local schools to provide our young people opportunities to learn, grow, and belong," McLeod said.
"Being able to reward our young people with the Spirit Award is just another way to highlight some of the great work going on around us."
Applications for the Spirit Award will open February 2019.
To ensure your school and students are eligible for the Spirit Award register for GOAL! now here.
The views in this article are those of the author and not necessarily those of the AFL or its clubs