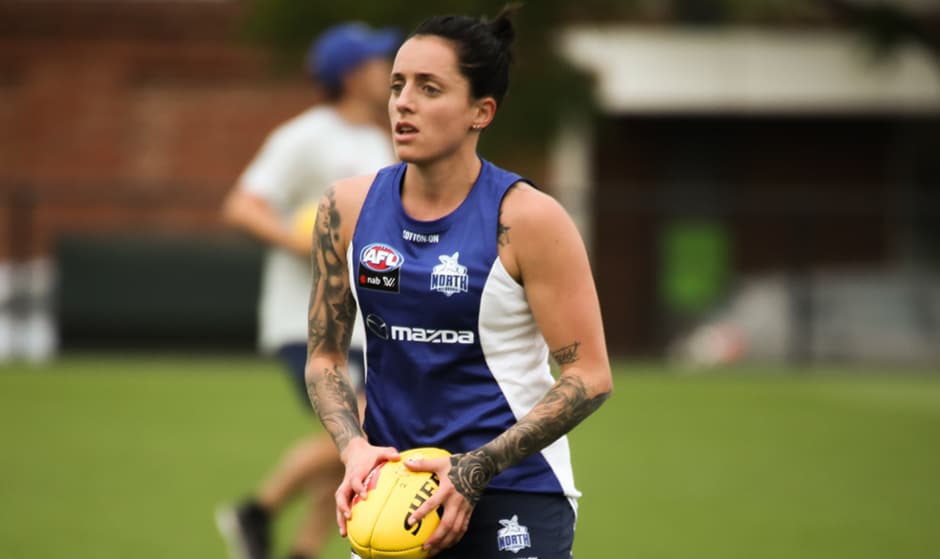 Jess Trend is a natural leader that will add tenacity to the defensive stocks of the North Melbourne Tasmanian Kangaroos.
Touted by many for her versatility and natural leadership qualities, Trend will be a key figure for the Roos in 2019 according to North's AFLW coach Scott Gowans.
"I think what Jess will bring to the side is more off-field as well," Gowans told North Media.
"Jess is a hard at it defender that can play mid and also forward. She's a person that I think will add a lot of value, not only on-field but around the club as well.
"It'll be interesting to see if she gets a bit of form up, she'll be a great person to interview."
A teacher by trade, Trend practises what she preaches, offering a hard-nosed approach to her footy, something that Gowans sees as hugely beneficial to the playing group.
"Being a teacher, it's amazing how many teachers become good leaders on the field in football, and she's one of those," he revealed.
"She's a great leader, developing her skills in her footy while she's also developing off-field."
Trend's football journey is one of persistence, finally landing an AFLW contract after overcoming a series of knee injuries that caused her to be overlooked in both 2016 and 2017.