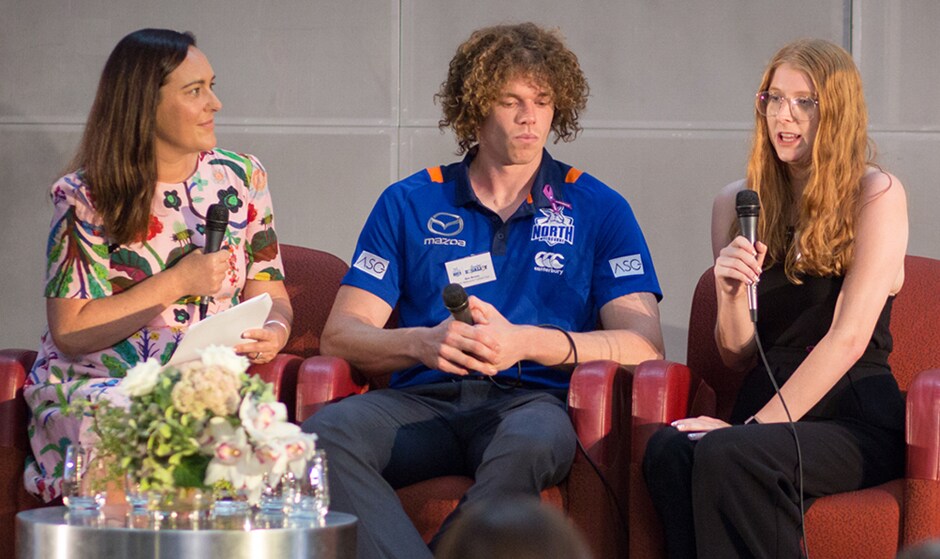 Ben Brown and partner Hester Brown have made yet another large pledge towards supporting gender equality and fighting against domestic violence by becoming official Out Watch Ambassadors.
Our Watch is a national organization established to drive a nationwide change in the culture, behaviors and power imbalances that lead to violence against women and their children, and has a long history with the North Melbourne Football Club as well as with Hester and Ben Brown.
The power couple, enthusiastic about the new role.
"We are so excited to be ambassadors for Our Watch. Striving to be strong and vocal advocates for gender equality and the prevention of violence against women is something we are extremely passionate about doing together," Ben told Our Watch.
"A person's gender shouldn't change the opportunities they are afforded in life; everyone should be given the opportunity to realize their dream no matter what it is, be it playing professional sport, or becoming a CEO or a member of parliament.
"No matter what the setting, we need to level the playing field, so we can create more opportunities for everyone. Gender equality is not a zero-sum game – everybody wins."
Hester reaffirming his stance.
"Gender inequality is a problem we need to address, for the sake of everyone. The evidence shows us that violence against women is linked to gender inequality," Hester said.
"We are concerned by the effect gender inequality has on equal opportunities for women, on men's mental health, children's wellbeing and the opportunities and safety of the gender diverse community.
"Preventing violence and committing to gender equality is the responsibility of the whole community.
"We all can, and should, take steps to tackle gender inequality; whether that's being prepared to stand up against sexist comments, or by role modelling to our children and young people that all people are equal, regardless of gender."
Our Watch CEO, Patty Kinnersly, very aware of the impact that Tasmanian born Ben Brown and his partner can have.
"As strong advocates for social justice, Ben and Hester have continued to speak out about gender inequality and discrimination," Kinnersly said.
Minister for Women, Jacquie Petrusma, echoing this sentiment.
"We are lucky to welcome two very inspiring ambassadors, who will further strengthen our ability to engage the community about the role we all play in preventing violence against women," Petrusma said.
"Eliminating family violence in Tasmania is a top priority for the Hodgman Government, and I welcome today's announcement of the newest ambassadors for Our Watch, including Tasmania's own Ben Brown."
If you or someone you know is impacted by sexual assault, family or domestic violence, call 1800RESPECT on 1800 737 732 or visit www.1800RESPECT.org.au. In an emergency, call 000
The views in this article are those of the author and not necessarily those of the AFL or its clubs