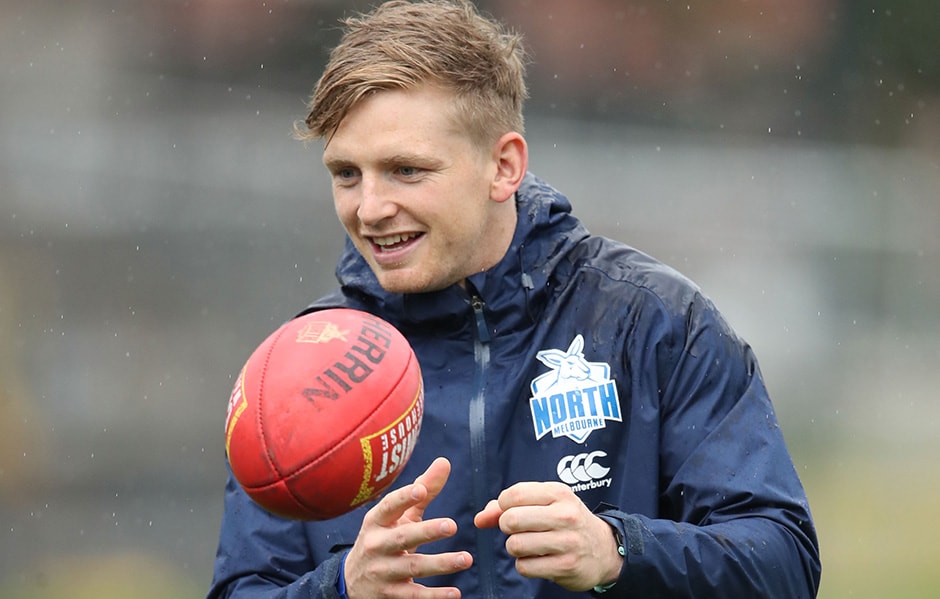 North Melbourne is aiming to play finals and will continue to push for September action in the years to come according to skipper, Jack Ziebell.
After narrowly missing out on the pointy-end of the season last year, Ziebell says there's no doubt the Kangaroos have the right mix to go one better and achieve sustained on-field success.
"It's important for us this year that we all understand what we're capable of as a team and for us, our aim is to play finals," Ziebell told 9 News.
"The sky's the limit for our team in 2019."
The 27-year-old believes the acquisition of Jared Polec, Aaron Hall, Dom Tyson and Jasper Pittard in the trade period was exactly what the club needed to climb the ladder.
"The club's done a great job in the off-season recruiting some high-end talent and some really good youngsters as well, who are showing us what they're capable of in the match simulation, so it's going to be exciting."
Among those catching the eye of their leader at training, Trent Dumont and Jy Simkin.
"Trent emerged for us last year and was outstanding on a wing and his training this pre-season has been phenomenal and Jy has come back in really good shape," Ziebell said.
"Jed Anderson improved last year and we'll look for him to do that again this year and guys like Tarryn Thomas and Bailey Scott in their first year have really made an impression."
As for Ziebell's condition coming off a calf injury; he says he's close to resuming full training.
"Hopefully [I'm] only a week or two away from some match sim [simulation]. I've been doing a fair bit of work now so not too far away at all," he revealed.
"We were a little bit conservative early on in the recovery but I think that's reaping the rewards now because we haven't had any hiccups or anything along the way and we're almost back into games, so it's going well."
The forward on track to play in the JLT pre-season competition.
"I'll hopefully play both [games]; some of the first, a bit of the second and it should tie in well with where Round 1 sits," he said.
"All the guys that have had calf issues are back and training really strongly now."