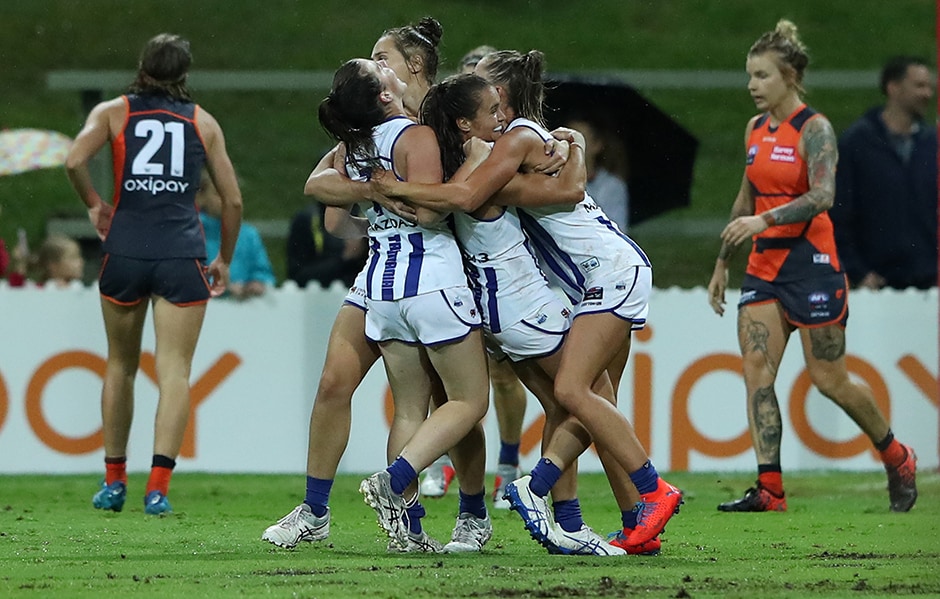 Check out all the best snaps from the North Melbourne Tasmanian Kangaroos' Round 2 clash against the Giants.
All photos courtesy of AFL Photos.
Rain pouring down before the game forcing a delay.
The skipper Emma Kearney on the run.
Jenna Bruton lays a great tackle.
Kate Gillespie-Jones kicks her first ever goal.
Jasmine Garner dishes a handball.
Alison Drennan on the run.
Coach Scott Gowans chats to the group.
Sophie Abbatangelo celebrates her first goal.
Ash Riddell and Daisy Bateman after the win.
Tahlia Randall and Brittany Gibson celebrate.
Elisha King enjoys her first win.
Sophie Abbatangelo and Jess Trend after the win.