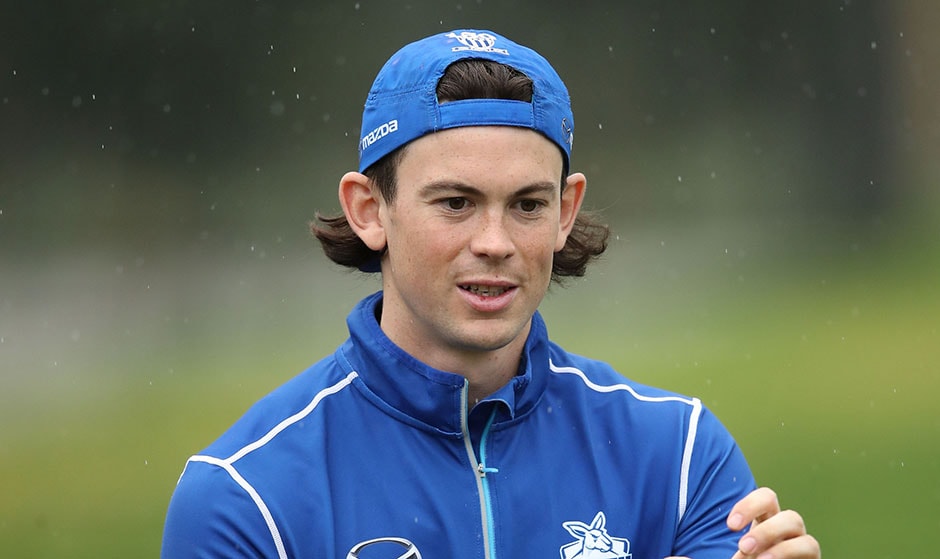 North Melbourne fans can expect to see new recruit Jasper Pittard in action during the upcoming JLT Community Series, with the defender overcoming a minor calf injury.
After a modified pre-season, the former Port Adelaide player says he's ready to ramp up his preparation ahead of Round 1.
"I can't wait for this weekend," Pittard told North Media.
"It'll be a bit more of a step-up from last week (the practice match against Geelong) and I'll be pretty much playing a full game.
"There's only the two games to go before Round 1, so we'll all be busting to make sure we do our bit."
While the 27-year-old was sidelined for much of the pre-season, the JLT Series and Round 1 was never in doubt.
"The calf injury wasn't a serious setback," he said.
"It happened just a couple of weeks before Christmas, it was pretty minor.
"The protocol here at North is to get on top of those things, and with the long pre-season we've got a bit more time, but if it was in season, I potentially would have come back a bit quicker.
"I had time up my sleeve to make sure we got that right, as well as making sure that when I came back, I wasn't getting any other injuries."
Last Wednesday's hit-out with Geelong was the first time the defender was able to play alongside his new teammates.
While he missed the summer's match simulations and City v Country match, Pittard says there were very few hiccups in his integration into the side.
"It was great to finally put the colours on and have a run around against an opposition," he said.
"I thought it was a really good team performance from us, we were a little bit wayward in front of goal, but there was a lot of promising signs.
"Initially it was awesome coming in and training with the full squad pre-Christmas.
"When I was on the sidelines for a bit in rehab it was a bit lonely, but there's nothing like being able to train on the track and build those relationships with my teammates.
"It's a great bunch of guys, they've made all of us feel super welcome and it's a really inclusive club as a whole."
North Melbourne will take on St Kilda at Avalon Airport Oval this Saturday from 1.10pm AEDT, with the squad set to be named on Thursday evening.
The views in this article are those of the author and not necessarily those of the AFL or its clubs