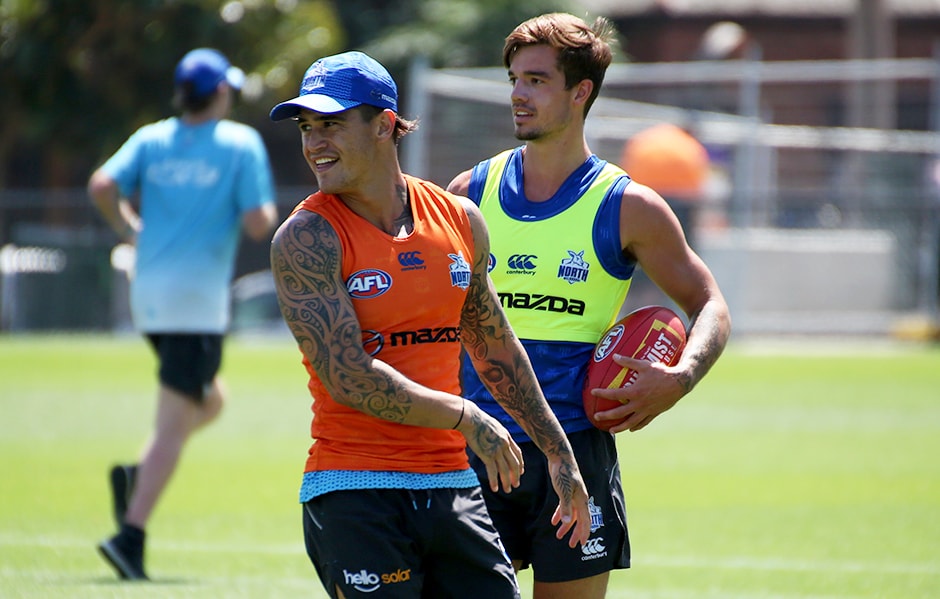 The North Melbourne team enjoyed a long and intense session under the warm Melbourne sun in preparation for Saturday's clash with the Saints, with scorching temperatures forecast for the weekend.
The session was a last chance for players to stake a claim for JLT 1, and there was plenty of intensity from the group.
With Round 1 approaching rapidly, the sessions seem to have shifted towards what we see in-season.
The focus was heavily tilted towards skills.
After a light warm-up, the players launched into sprints and kicking drills.
The focus then shifted to close-up handball drills, with a number of players impressive with their quick thinking and skills by hand.
The session finished with a light match-simulation drill.
The Roos will hit the track for a captain's run on Friday.