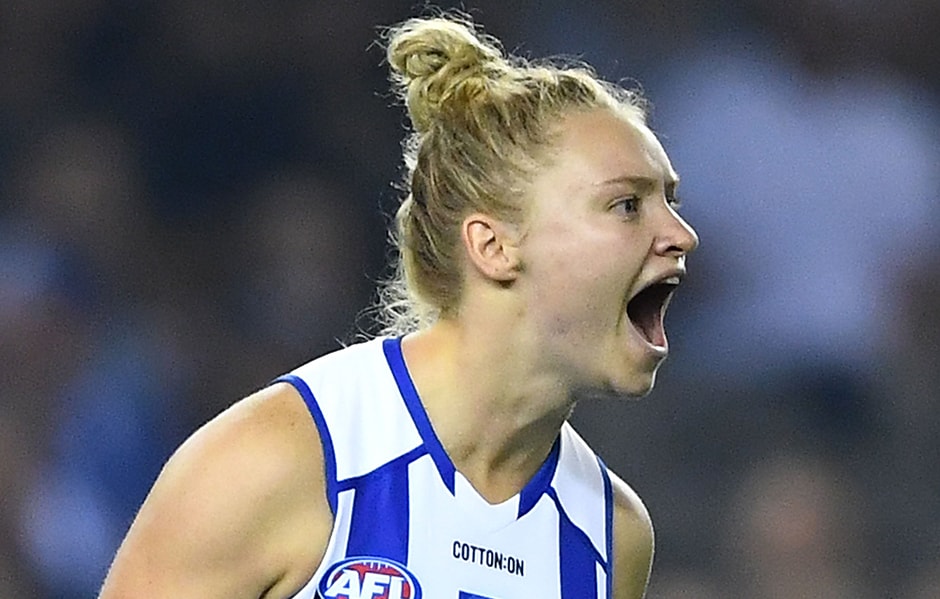 Check out the best photos from Saturday's win over Collingwood at Marvel Stadium, courtesy of AFL photos.
Emma Kearney leads the team out.
Roos fans.
Sophie Abbatengelo.
Kaitlyn Ashmore.
Daria Bannister is congratulated after kicking the opening goal.
Moana Hope.
Hope takes a mark.
Jess Duffin makes a tackle.
Jenna Bruton.
Daisy Bateman and Jasmine Garner celebrate a goal.
Elisha King and Kaitlyn Ashmore.
Elisha King.
Jasmine Garner.
Debutants Taylor Mesiti and Daria Bannister get a Gatorade shower for their first win.
Hearts to hearts.