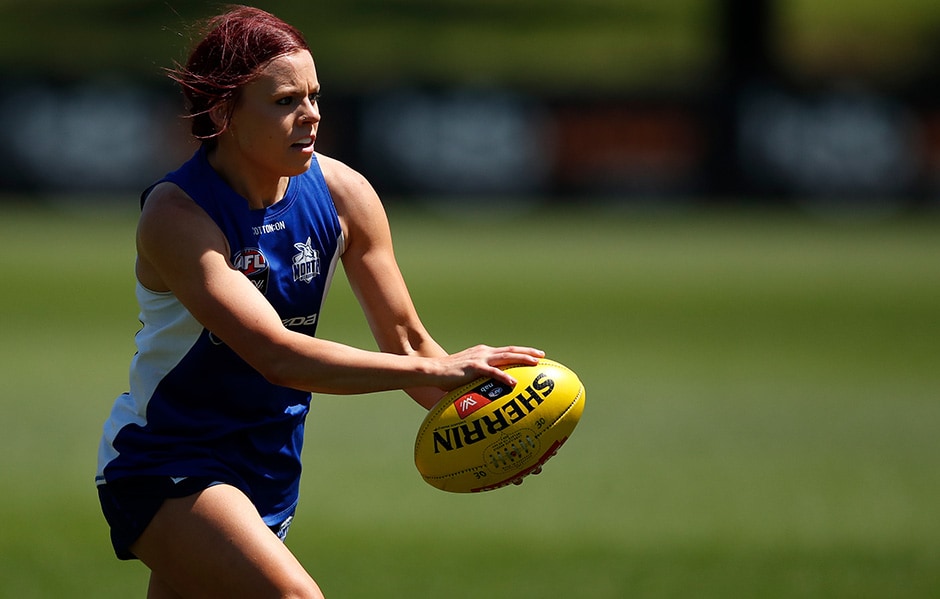 Just like many of our North Melbourne Tasmanian Kangaroos' stars, Cripps has long been proud to call Tasmania home.
In 2019, North Media will be profiling some of the club's emerging AFLW stars in our new segment, 'Cripps Fresh Talent'.
Next up, gun midfielder Jenna Bruton is in the spotlight.
They say home is where the heart is, and for Jenna Bruton, that mantra rings true.
Away from her footy endeavours, the midfielder works as a spud farmer at her family business in Trentham, an hour north of Melbourne's city centre.
"Even though we have more things on the farms other than just spuds, like cattle for example, I do a lot of working with the spud planting," Bruton told North Media.
"It's actually my grandfather who started the farm years ago, but now my dad and his brother run it. I've been working there full-time since I was 18, so there's a lot going on.
"I also have cousins involved in the farm and one of my older brothers."
While Bruton is fully-focused on footy just at the moment, the end of the Roos' AFLW campaign won't be the end of the hard work.
"We plant spuds in bulk during October. There's about 50 acres of spuds and we haven't started digging them yet. After footy finishes up, we'll start looking to dig them up, probably towards the end of March.
"When I'm not playing footy or at the club, I like taking my mind off it. It's good to not worry too much or be too focused around what's going on.
"It takes my mind away from everything else, the balance is good and it's a nice mixture. I haven't ever thought about getting a job away from the farm … I enjoy what I do.
"I guess you could call it the farm life. You're never doing the same thing and being outdoors is great. I'm definitely not stuck at a desk or at the office."
And while Bruton's place in the Roos' 22 is well and truly locked down, it doesn't hurt to keep the senior coach happy.
"Scotty (Gowans) kept asking for potatoes, and I figured that I don't want to lose my spot," Bruton said, laughing.
"At the start I think it may have been a joke, I don't know actually. He must've read about my role at the spud farm and he kept nagging me ever since.
"He persisted and I gave him a bag, it seems to have kept him quiet. We had to dig them by hand as we hadn't started yet, so they were dug up just for him.
"I don't just go digging for anyone, so I guess you could say he's pretty special."