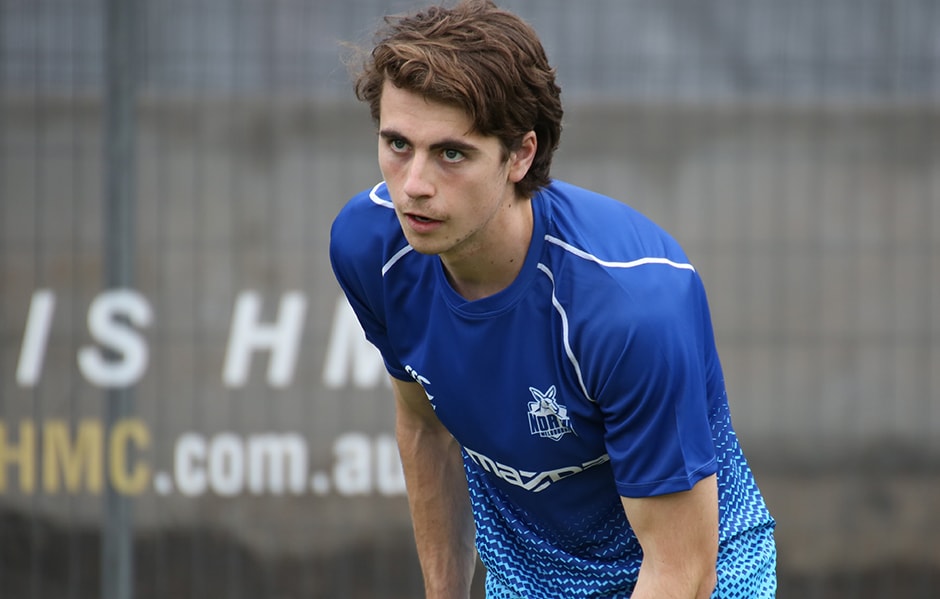 Will Walker has been forced to bide his time on the sidelines for a little while longer, after developing a small stress fracture in his leg.
The midfielder/forward was well on the road to recovery from a partial PCL, posterior capsule tear and depressed fracture of the tibia, suffered in last year's Round 22 loss to Adelaide, but his comeback has temporarily stalled according to GM football Cameron Joyce.
"Just as we started to ramp up Will's training loads and get him back up and running, a very small stress fracture presented in his tibia," Joyce explained.
"Once the issue was identified, our medical and conditioning team backed him off immediately to allow time for the bone to heal."
Following his initial injury in 2018, Walker avoided surgery and had planned to return in time for day one of the pre-season. But it wasn't to be.
"It's been a frustrating one for us and Will," Joyce added.
"It has taken a lot more time than we anticipated because of this small fracture that's developed, but he's young and we will take a long-term approach to his health and welfare knowing he has a very promising career ahead with us."
The club is unable to put a time frame on his expected return at this stage.