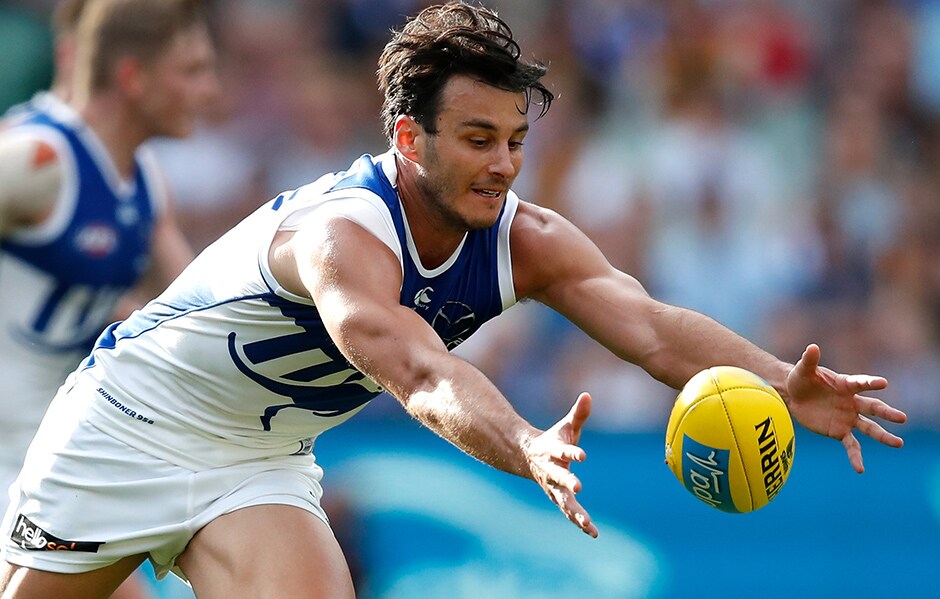 Vice-captain Robbie Tarrant has echoed the thoughts of coach Brad Scott, backing North's players to turn their tough start to the season around.
The Roos enjoyed dominant stages of the match against Hawthorn on Sunday, before ultimately falling short.
But Tarrant says persistence will pay off.
"We've got to stick fat and bounce back again in six days," he told North Media after the loss.
"I thought we were in it for most of the game today. We've just got to continue to stick at the game plan for as long as we can and hopefully that will result in a win."
North flew out of the blocks with a four goal to one first term, but lost the momentum through the middle part of the game.
"They (the Hawks) are such a good side … they were always going to change things up," Tarrant said.
"I thought that they probably covered the little kicks a bit better and made us just change it up again. I thought we adapted quite well, but didn't do it for long enough."
Tarrant said North needed to stick to its game plan, and the results would start to take care of themselves.
"It's more being able to do it for as long as we can," he added.
"Unfortunately we weren't able to do that today, but I've got great confidence in the group that we'll bounce back in six days' time.
"(We need to) stick together and get back to work. We'll recover well over the next 24 hours, but we've got a bit of work to do, and we've (the leaders) got to drive that."
"I thought we were in it for most of the game today. We've just got to continue to stick at the game plan as long as we can. We've got a bit of work to do, and we've (the leaders) got to drive that."

Robbie Tarrant chats to North Media post-match. #AFLHawksNorth pic.twitter.com/1KnwxarXFU

— North Melbourne (@NMFCOfficial) April 7, 2019