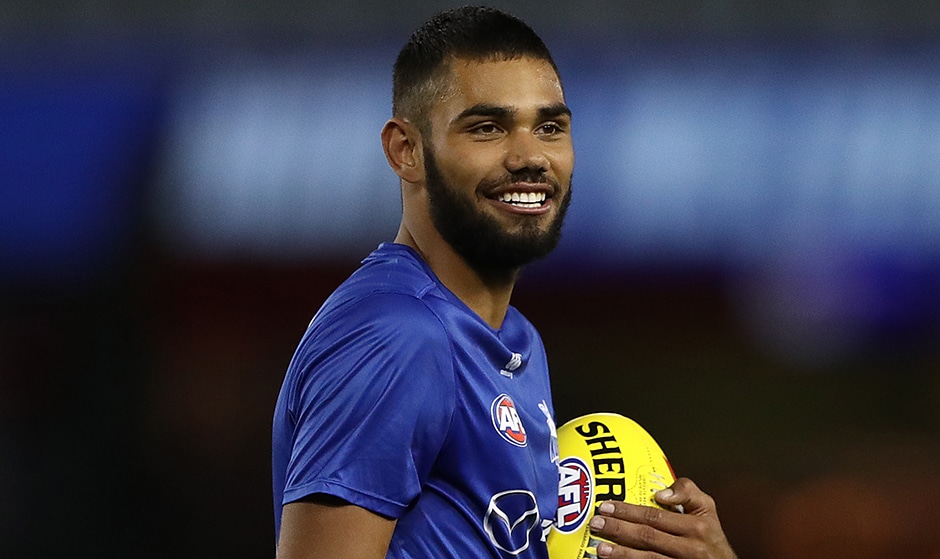 Moving interstate can be a huge challenge for any draftee, but the influence of a teammate has made that transition much easier for Tarryn Thomas.
North's first draft selection in 2018, Thomas has formed a close bond with fellow recruit Aaron Hall.
"Aaron's been a huge influence on me," the youngster told North Media.
"I feel comfortable because all the boys have gotten around me, and I've got this bloke (Hall) next to me.
"He's helped me get into the AFL system, and he's been hanging out with me at training and outside of the club.
"He's been a very good person to me."
From warming up together to getting haircuts, Hall and Thomas have become close mates in the space of just five months.
"Tarryn's just moved in with me and my family which is great," Hall said.
"Obviously we're both from Tasmania, and he's a 19-year-old with stacks of raw talent, plus he's just a great kid."
Thomas kicking his first AFL goal in Round 2 was a memorable moment, but it was made that little bit more special when his great mate set him up with the pass.
"(When I took the mark) Aaron and Shaun Higgins came up to me and just told me to treat it like a normal kick, so that helped me a fair bit," he said.
"(Hall) told me in the warm up before the game that he was going to get me one so I should be prepared. I think I owe him one back."
For Thomas, having a 100-game veteran guide him through the rigors of his first season is a huge benefit.
The 18-year-old now with three games under his belt, and making his family, and great mate proud.
"It's just great to see him enjoying his football," Hall said.
"He probably didn't think he'd be playing this early in the season, but to be doing what he's doing out there, with the chasing, tackling and all the pressure, I think he personifies that Shinboner Spirit.
"He's setting himself up for a big season."
The views in this article are those of the author and not necessarily those of the AFL or its clubs