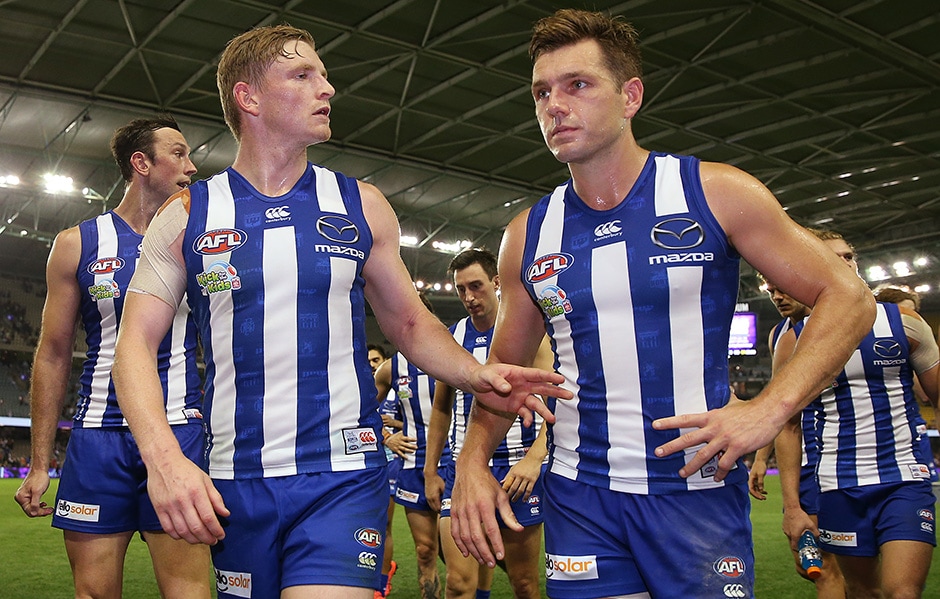 Port Adelaide coach Ken Hinkley is expecting a strong response from North Melbourne, after a tough start to the season.
The Roos are 1-4 after five rounds, and have copped plenty of criticism this week.
"We (the Power) have been through that ourselves a number of times, so we understand the pressure that puts on you," Hinkley told reporters on Thursday.
"But we understand the response you typically give. And we are ready for North Melbourne's absolute best."
Hinkley said North's talent couldn't be underestimated.
"What was the expectation of North Melbourne at the start of the year, only five, six weeks ago?," he said.
"They had recruited really well, they had a great year last year, they expect to play finals this year.
"It's five rounds in, they haven't quite got their form where they would like it to, but we prepare for their best performance."
North recruit and former Power wingman Jared Polec will be a key player on Friday night, according to Hinkley.
"We miss him, there's no doubt about that but ... Jared tomorrow becomes an opposition player," he said.
"He is a pretty good player, that is a challenge, that is what we do know about him.
"You can have the best plans in the world sometimes, but good players tend to be able to play good when you're doing everything you possibly can to stop them.
"Our challenge tomorrow night is not just to stop him but to stop, obviously, the North Melbourne team."