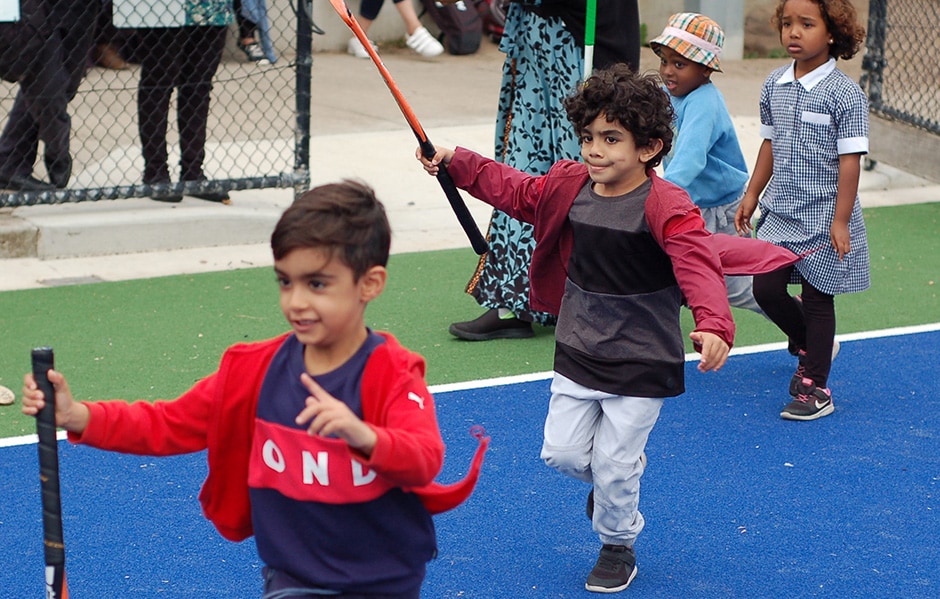 Emma Kearney's reach goes far beyond the four walls at Arden Street, with the champion footballer impacting many people outside of the game.
The North Melbourne Tasmanian Kangaroos' captain has tried her hand at hockey, helping The Huddle and the Brunswick Hockey Club develop a clinic for kids from the northern suburbs.
"At the end of last year the Brunswick Hockey Club reached out to me and wanted to find a way that they could get involved with our 'Hop on Sports' program," Kearney told North Media.
"They particularly wanted to find a way to get more kids from multicultural backgrounds involved in the sport.
"The Brunswick Hockey Club took it upon themselves to work with us and to promote the game to these communities. They provided junior coaches, and every week came out to the 'Hop on Sports' at Ascot Vale and Flemington and did clinics."
At the end of the six week program, Kearney consolidated the schedules of both groups, ensuring they could play hockey together.
"For the last day the Brunswick Hockey Club invited participants from both locations to come out. Victoria Police was generous and provided a bus to make sure that everyone could get there," she added.
"Though a couple of the kids had played hockey before the clinics, none of them had ever been on a full sized field and were completely blown away.
"That last day there were more than sixty people there; kids and parents. It was great to see the two communities come together.
"The kids were making new friends, and the parents were as well. It was a super-successful community gathering, and a great way to unite Ascot Vale and Flemington."
The Huddle will team up with the Melbourne City Football Club to run "I speak football", as the next unit of 'Hop on Sports'. Focused on soccer, the programs will begin in Ascot Vale, Flemington, and Kensington the week beginning April 29.