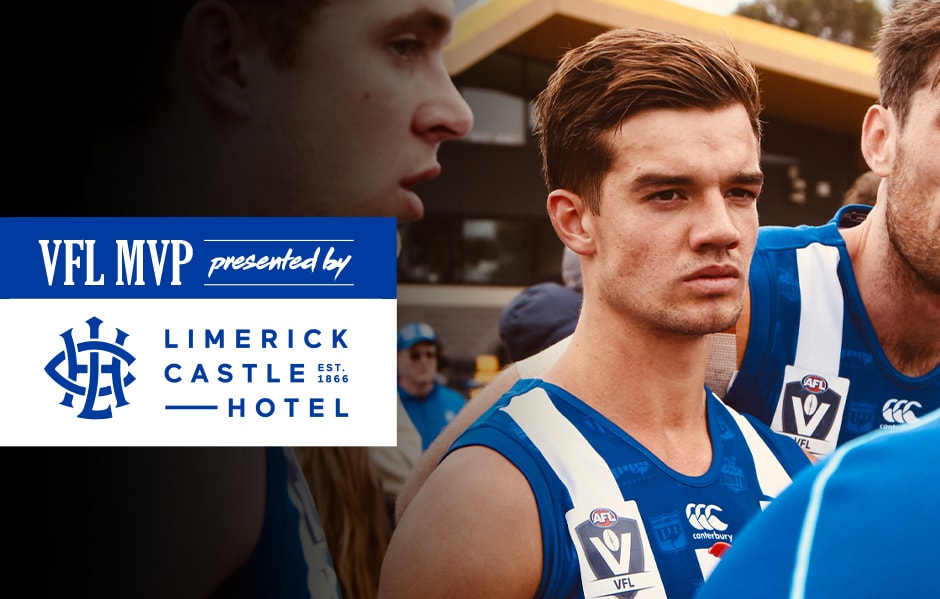 Each week, the best VFL player will be crowned MVP – Presented by the Limerick Castle; a country-style pub located in the heart of North Melbourne.
Round 4: Jy Simpkin.
Jy Simpkin was a stand-out in his first game for North Melbourne's VFL side this year.
The 21-year-old was among the best for the Roos at Avalon Airport Oval, getting plenty of the footy on an otherwise tough day.
Simpkin finished the afternoon with 33 disposals, five tackles and a goal, in a polished performance.
"Jy was really good today, he did some really good things," Development coach and VFL captain Brendan Whitecross told North Media.
"He'll be right in the mix again this week (for AFL). I think his confidence is in a really good spot for him to be able to challenge for selection."
Whitecross said the change of scenery for Simpkin could be invaluable.
"Sometimes you can fall into the trap of seeing being dropped back to the VFL as a negative, but it's really a positive," he explained.
"Go back, get your confidence, get your hands on the ball, and play to a structure. Then you can put your hand up for selection again.
"It's more about coming back and getting your confidence back, which he's done."