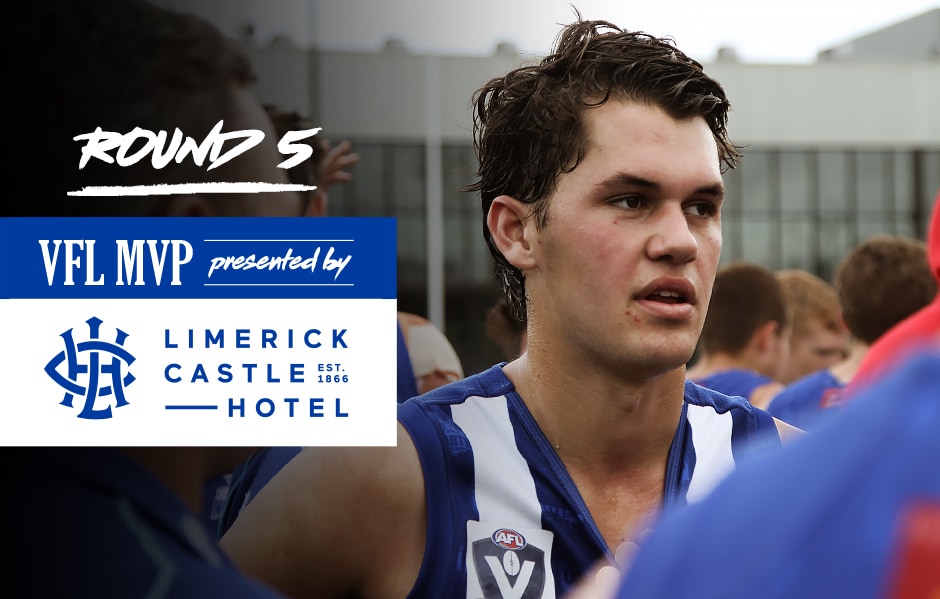 Each week, the best VFL player will be crowned MVP – Presented by the Limerick Castle; a country-style pub located in the heart of North Melbourne.

Round 5: Curtis Taylor.
Curtis Taylor continues to put himself in contention for senior selection, after another dominant performance for North Melbourne's VFL side.
An energetic display at IKON Park, which included three goals from six scoring shots, allowed the promising youngster to maintain his steady rise.
VFL senior coach David Loader was among many impressed by the 19-year-old.
"Curtis was terrific early," Loader told North Media.
"He plays with such great energy and great effort. It's outstanding for a young kid.

"If he continues to play like that, he's not going to be far from debuting at AFL level, I would've thought. It was just terrific for him today."
Taylor showed sound decision-making against the Blues, often opening up play for those around him.
"He's got such great intent to make something happen," he added.
"We just expect that now, when he gets the ball in his hands, he's going to be really impressive in that area. He's certainly not letting us down in that area, he's been terrific.
"The message is clear and consistent, if you play your role at VFL level, you're going to get a chance."
Taylor finished with 15 disposals, to go with 3.3.