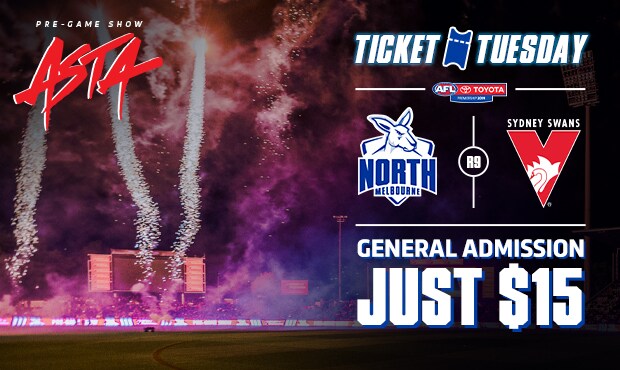 Ticket Tuesday is back this week, as we take on the Swans in Hobart!
And you can get your tickets to our first Tasmanian game of the season for just $15!
Before the game there will be a performance from Tasmanian musician Asta, as well as a fireworks display, thanks to match day partner Spirit of Tasmania.