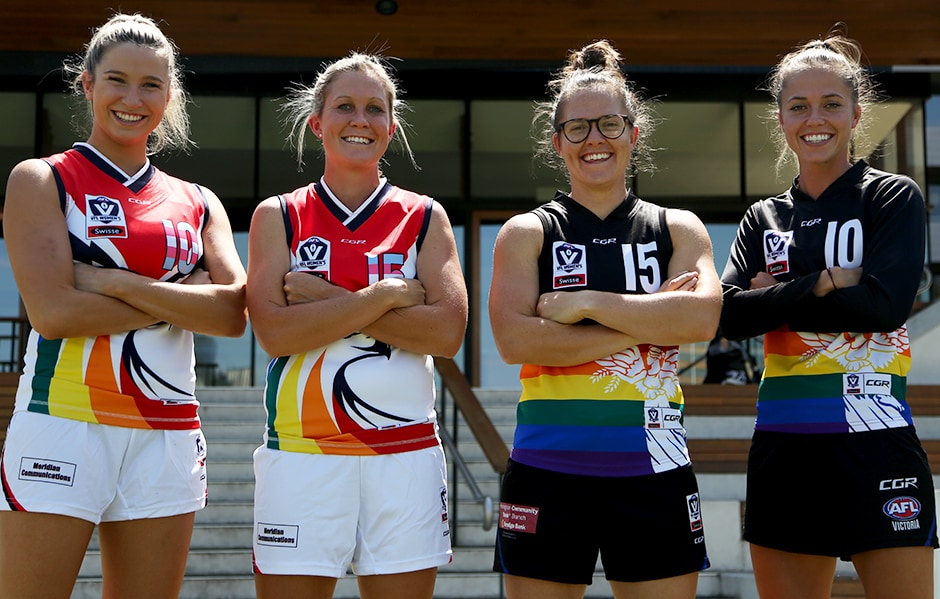 They may have a healthy rivalry on the field, but off the field, Darebin and Melbourne are uniting to champion inclusivity and acceptance.
The Falcons and University will go head to head in the annual Pride Cup this weekend with a host of stars excited to send a strong message to the community.
"I'm pretty proud to be playing in the Pride Game," Jas Garner told North Media.
"It's a great day that promotes inclusivity. We're all different but we all deserve to be equal."
The day, a testament to the power that footy has to help overcome differences.
"The best thing about footy is it brings everyone together," Garner explained.
"It doesn't matter where you're from, who you love, or what you believe in, you can always come to the footy and enjoy it."
North Melbourne Tasmanian Kangaroos' captain Emma Kearney will be cheering loudly from the sidelines.
"The pride game is about inclusion," Kearney told North Media.
"It's bigger than just footy. It's a celebration of this community, and it highlights the strengths but also the struggles that the LBTQI community has.
"So I think it is great that the club throws its support behind the game. It not only highlights what the club has done, but also is a pledge to continue pushing for inclusivity.
"I'm very proud of the club for being involved."
With the support of the University of Melbourne and Melbourne University Sport, the Pride Cup will take place at 2:30pm at the University Oval.