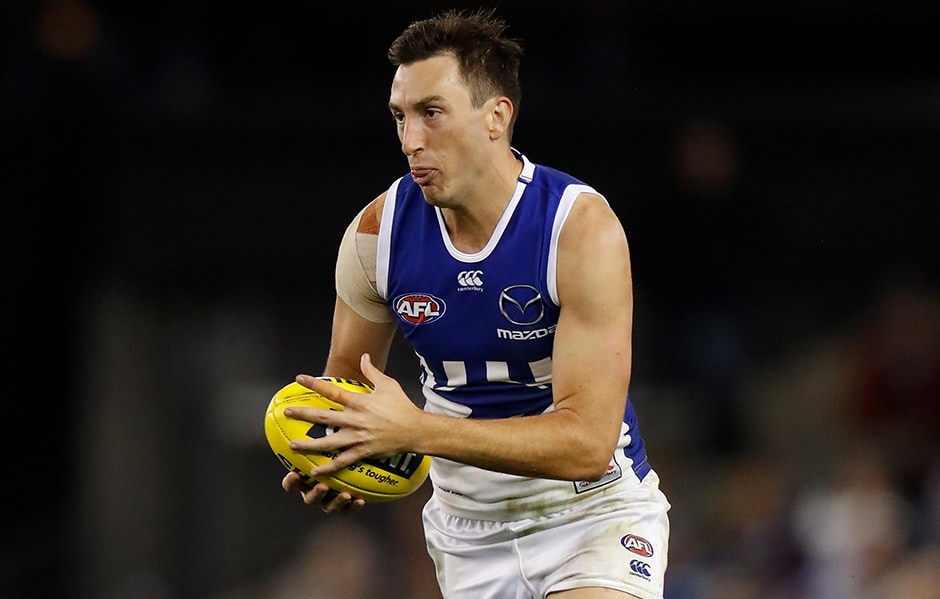 Sam Wright hopes to be back fighting for a place in North Melbourne's best 22 after the Round 14 bye.
Recovering from minor ankle surgery, Wright said his body is in good condition despite missing the last few weeks.
"I haven't lost too much fitness and I've got a good three week training block coming up," the defender told North Media.
"I'd probably be ready to go by the bye, but that extra week off will give me another week of conditioning."
Wright said the inability to perform at his best was the motivating factor in getting the procedure done.
"I couldn't train, couldn't jog and had to play with injections," Wright said.
"It's hard to play your best footy when you can't train."
Regardless of whether he comes straight into the AFL side, Wright said he's looking forward to a swift return.
"If Shawry wants to bring me straight back in, I'd be really happy, but if I have to play VFL to get some match fitness, I'm also happy to do that," he added.
While disappointed to be missing Jack Ziebell's 200th game on the Gold Coast, Wright said he'll still be supporting his close friend and captain from the sidelines.
"I've played my whole career with Ziebs and I'm shattered that I won't be out there for his 200th this week," Wright said.
"Hopefully I get to fly up to be there and support him."